Rails are shaped profiles for industrial applications. They consist of three main parts: the head, web and foot. The head is the top part of a rail with a cross-sectional shape that is almost round and a smooth or grooved working surface. The foot is an element whose bottom plane is the supporting surface of a rail. The web joins the head and foot together and is perpendicular to the foot's plane.
Rolled rails are used to form the track superstructure of main, metro, tram and spur lines, as well as internal transportation systems of industrial enterprises and tracks for quay, overhead, gantry, construction and other cranes. Steel rails are available in many standard sizes, which are selected depending on the final application, and are made of carbon and low-alloy rail steels.
Rail fastenings are hardware designed to fix rails to the seat of the superstructure (blocks, sleepers (railway ties) and timbers), as well as to each other. Fastenings are an essential element of the track, designed to ensure its durability, stiffness and reliability and reduce vibrations transmitted from rails to the bottom parts of the track.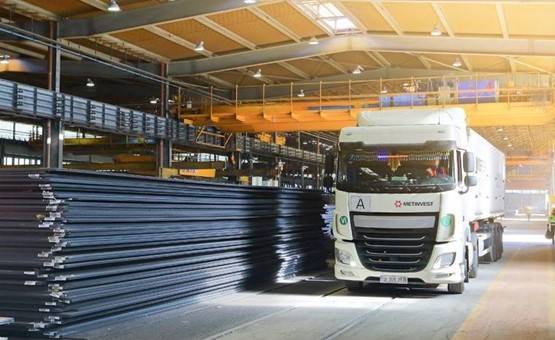 Application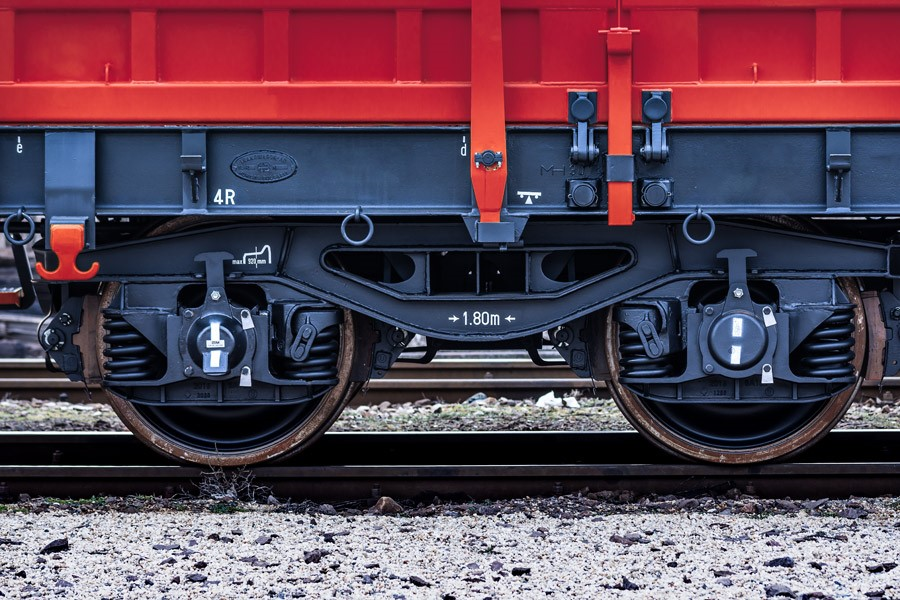 Mainline rail roads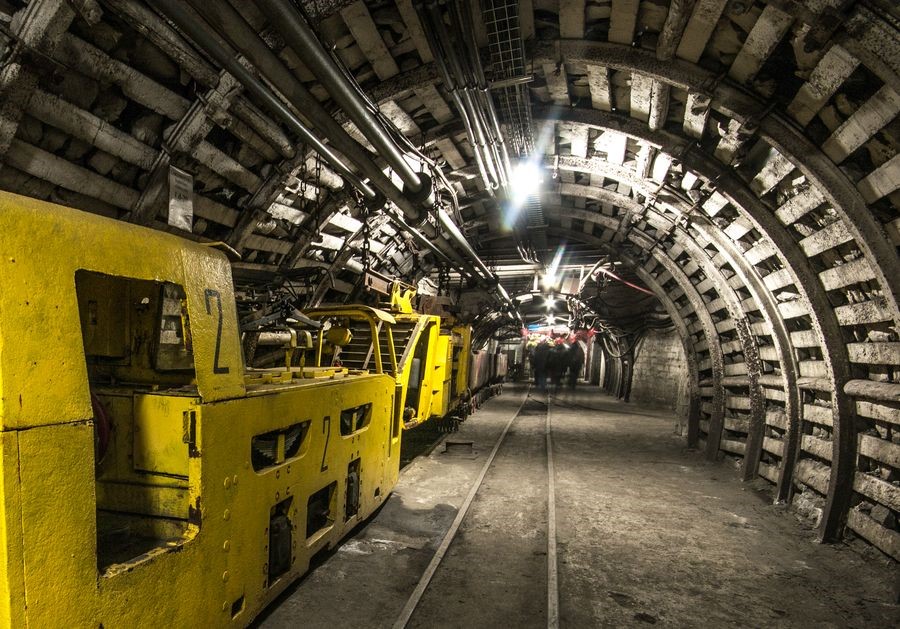 Transport infrastructure of mines, open pits and other industrial enterprises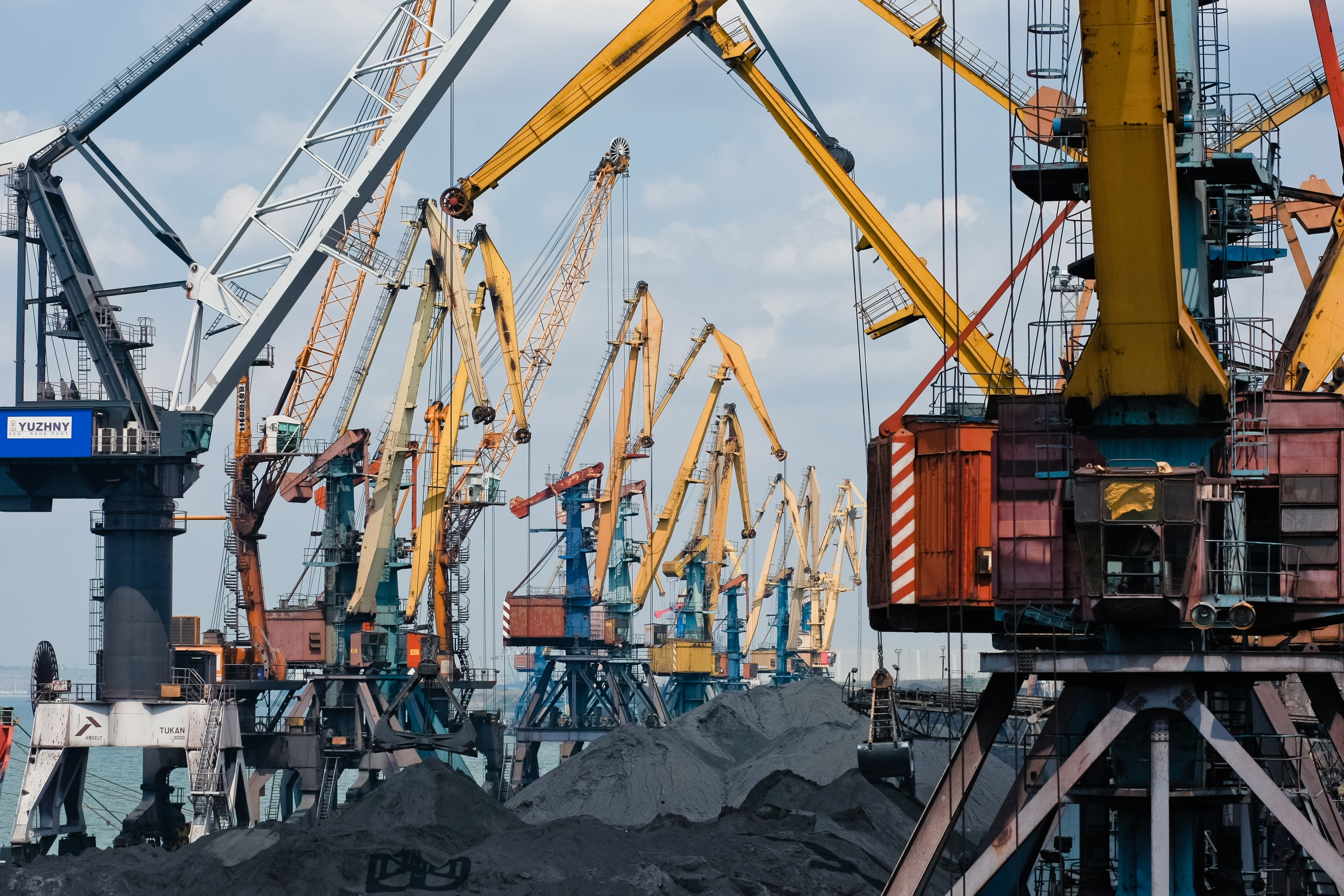 Track rails for movement of high capacity overhead cranes
Classification of rails and rail fastenings and application
There are many different types of rails, which are classified according to the application and shape of the profile:
Broad gauge rails:

R75, R65, R50 (according to Ukrainian and CIS standards DSTU 4344, GOST R 51685, GOST 34222);
46E1, 46E2, 46E3, 46E4, 49E1, 49E2, 49E3, 49E4, 50E1, 50E2, 50E3, 50E4, 50E5, 50E6, 52E1, 54E1, 54E2, 54E3, 55E1, 56E1, 60E1, 60E2 (according to European standard EN 13674-1);
UIC 60, UIC 54, UIC 50 according to American standard UIC 860
115RE, 136RE (according to American standard AREMA);

Switch-point rails for switch points (for example, OR50, OR65 (according to DSTU 4814 or equivalents));
Narrow gauge rails R18, R24, R33, R34 and other profiles;
Grooved (girder) tramway rail T62;
Crane rails KR70, KR80, KR100, KR120, KR140 (according to DSTU 2484/ GOST 4121 and equivalents according to alternative standards);
Other special design and special application rails (guard rails, T-rails, bull-headed rails, etc).
Broad gauge rails account for the majority of rolled rails produced. Rails for railway applications are made of carbon and alloy steel grades, produced in basic oxygen furnaces, open hearth furnaces or electric arc furnaces, and then cast in continuous casting machines or into ingots. Depending on the requirements of the standard or the customer's specifications, steel rails are supplied as hot-rolled, without heat treatment or heat-treated.
| | | |
| --- | --- | --- |
| Standard | Steel grades | As-received condition |
| EN 13674-1 | R200, R220, R260, R260Mn, R320Cr, R350HT, R350LHT | Untreated rolled product, rolled product after heat treatment |
| GOST R 51685 | K78HSF, E78HSF, M76F, K76F, E76F, M76T, K76T, E76T, М76, K76, E76, K86F, E86F | Heat-treated rails and rails without heat treatment |
| DSTU 4344 | M74, M74F, M74T, M76, M76F, М76Т, К74, К74F, К76, К76F, E74, E74F, Э76, Э76F, E76T | Rails without heat treatment and surface-hardened rails |
| UIC 860 | 700, 900А, 900В, 1100 | Rails without heat treatment |
Crane rails are used to move heavy-duty cranes. The main standards outlining the technical requirements for these products in Ukraine and the CIS are DSTU 2484 and GOST 4121. The main consumers of crane rails are sea ports, industrial enterprises, construction companies, etc. Unlike other rail types, they have wider heads and feet, and are made of high-strength carbon steel 63.
Rail type
Running meter weight, kg
Rail height, mm
Tensile strength, N/mm2
Yield strength, N/mm2
Elongation, %
Running surface hardness, HB
minimum

KR70

46,10

120

730

370

6,0

212

KR80

59,81

130

KR100

83,09

150

KR120

113,47

170

KR140

141,70

140
Intermediate rail fasteners are elements of the track superstructure designed to join rails to each other or bases to avoid their longitudinal and transverse displacement, as well as the tilting of welded rails. Fastenings that join rails are called joint fastenings. Fastenings that fix rails to seats are called intermediate fastenings. Intermediate fastenings are subdivided into:
Separate, whereby baseplates are fixed to a sleeper and then a rail is secured to a baseplate using various fixing elements;
Direct fixation, whereby a fastener and rail are joined using the same fixing elements;
Combined, whereby a rail and a baseplate are fixed to a sleeper, while the baseplate is additionally secured using spikes, screws and other fixing elements..
By the type of clip, fastenings are subdivided into rigid and elastic (plate, rod).
Manufacture of rails and rail fastenings
All kinds of rails are produced by hot rolling in rolling mills. Rail and structural linear mills and universal rail and structural mills are used to manufacture large broad gauge rails and heavy crane rails. Continuously cast and hot-rolled blooms are used as feedstock. Some standard sizes of rails are manufactured in heavy and medium-section mills. There are different rolling pass schedules for manufacturing rails.
Currently, for manufacturing rails for main lines, rail and structural linear mills are replaced with special universal rail and structural mills that have immediate (staggered) arrangement of mill stands in two or three lines, or semi-continuous and continuous mills. Existing mills are fitted with groups of universal rolling stands, which have improved stiffness, with vertical rolls of different diameters. After the rolling, rails undergo cutting to length, bending to offset thermal deformation, anti-flake treatment, straightening, heat treatment (surface or bulk), stamping and other types of finishing.
Rail fastenings are manufactured by processing rolled sections (strip, round and other profiles, depending on the design of the end product) in dedicated manufacturing areas of steelworks, as well as at specialist railway enterprises.
During the manufacture of fishplates, strips that have the required cross section are transferred from a warehouse to receiving racks and then, piece-by-piece, to feed cutting press rolls. Strips are cut into work pieces by cold cutting presses. Before hole-punching and quenching, work pieces are re-heated in reheating furnaces. Bolt holes are punched simultaneously. During hole-punching, fishplates are levelled and marked in parallel in hot condition. This is followed by oil quenching. From the quenching tank, fishplates are transferred to the roller table, where they are cooled with water and transferred to the inspection table.
Base plates are mainly manufactured by cold forging in crank presses.
Buy rails and rail fastenings from the manufacturer
High-carbon low-alloy steels used to manufacture rails ensure higher strength and service durability of finished products.
Metinvest produces a wide range of rails, including railway rails and crane rails for the superstructure of main lines, infrastructure of industrial enterprises, and crane and port facilities.
Rail fastenings and rails can be purchased through the global sales network of 38 sales offices in Europe, Asia, Africa and America, as well as 16 metal service centres in Ukraine and authorised dealers.
Get in touch
Find the nearest office
Subscribe to our newsletter