Special profiles are basically sections with a shape or set of properties that differ from those of general-use, universal rolled steel. Special profiles are used for specific operating conditions, which, in fact, determine their design, as well as physical and mechanical properties. Special metal profiles are manufactured from carbon, alloyed and stainless steels, aluminium, copper and other non- ferrous metals and alloys.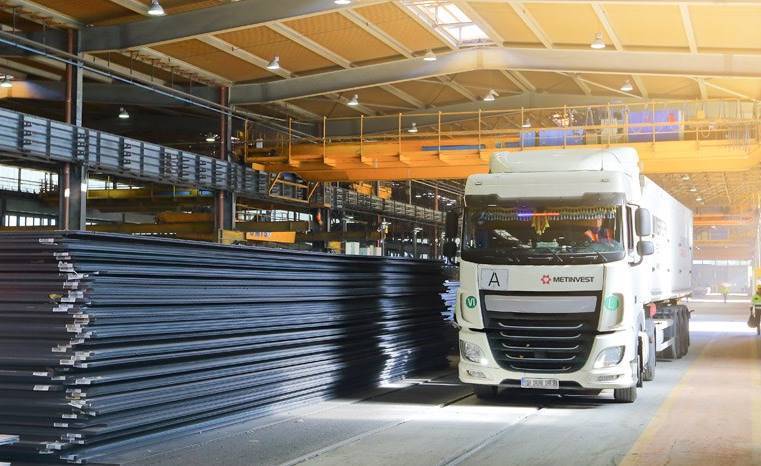 Classification and application of special steel profiles
Special steel profiles are mainly classified based on the industry they are used in. Some examples of such products are listed below:
Industry

Product

Example of product

Standard for technical requireme nts

Application

Steel grades

Metals and mining

U-channel posts (SVP)

SVP 19, SVP 22, SVP 27, SVP 33

GOST 18662, DSTU 8770

Mine roof supports

St5ps, 20G2АF

Sections for side plates of drag conveyor pans

SP190, SP205, SP228, SP230, SP245, SP255D

TU U 27.1- 26524137- 1355:2007

Manufacture of mining equipment

25GSRD, 25ХGSR, 25ХG2S RF

Shaped profiles for lining grinding mills

Lining profiles

TU U 27.1- 4-513-2001

Lining inner walls of grinding installations

70GF

Round bars for mill rods

Grinding rods

ТU 14-1- 1586- 2006; customer' s requirements

Grinding bodies for tumbling mills

K76, 70G

Machine building

Z-profiles for centre girders

Z310

GOST 5267.0,GOST 19281, DSTU 8541

TU 14-1- 5391-99

DSTU 8391

Manufacture of centre girders for rail cars

09G2S

12G2FD

Hot-rolled strip

Strip: width range 30-90 mm, thickness range 3-20 mm

EN 10025, ASTM A36/ A36M, ASTM A6/A6M,GOST 535, DSTU 4484, GOST 7419, GOST 14959, DSTU 8429

Manufacture of stamped nuts, carriage springs, agricultural equipment components, blades and other applications

S235JR, S275JR, S355JR, St3sp, St3ps,65G, 45, 50, ASTM A36, 30MnB5 , 65, 70, 75, 80, 60G, 70G, 55S2, 55S2А, 60S2, 60S2А

Special hot- rolled steel profiles for petrochemical machine building

Steel strip (type 1), special profile (types 2 and 3)

DSTU 3665, GOST 30565

Manufacture of aluminium and diaphragm cells, as well as coke oven door sealing frames

St0, St1kp, St1ps, St1sp, St2kp, St2ps, St2sp, St3kp, St3ps, St3sp

Profiles for elevator guide rails

#3, #3а

ТU U 27.1- 26524137- 203-2005

Manufacture of passenger and cargo elevators

30

Shipbuilding

Symmetrical hot-rolled bulb flat for shipbuilding

935, 1035, 1235, 1446, 1447, 1455, 1646, 1658, 1858, 2068, 22610, 271010, 30810, 30812

GOST 5521, GOST 9235

Manufacture and repair of sea and river vessels

A, B, D, E, A32, D32, E32, A36, D36, E36, A40, D40, E40, A27S, D27S, E27S, A40S, D40S, E40S

Asymmetrical hot-rolled bulb flat for shipbuilding

5, 5,5, 6, 7, 8, 9, 10, 12, 14а, 14б, 16а, 16б, 18а, 18б, 20а, 20б, 22а, 22б, 24а, 24б

GOST 5521, GOST 21937
Special steel profiles are also extensively used in the construction (sheet piles and I-beams, unequal channels and other profiles), automotive (strip for caterpillar chains, truck wheel rims) and other industries.
Manufacture of special steel profiles
Special profiles are manufactured by section or specialised mills using hot or cold rolling as a process.
The main rolling processes include:
Longitudinal rolling on light to medium and heavy section rolling mills is used for most steel sections and shapes. During the longitudinal rolling, the rolls rotate in various directions, take in the feedstock, deform it and transfer in the direction transverse to their axles. This is the process used to manufacture rails, Z-profiles, bulb flats, pit props, round profiles for mill rods, steel for elevator guide rails and other types of special profiles.

Transverse rolling is used to manufacture special profiles that, due to their shape, are solids of revolution (balls, axles, pinions, shafts, etc). During the transverse rolling, the rolls rotate in the same direction to rotate the feedstock and then deform it in the transverse direction. Reducing the feedstock head and forming it to the required cross-sectional shape is possible by profiling rolls and changing the roll gap.
Also, some types of special profiles (Z-type equal and unequal profiles, С-profiles, U-profiles and other profiles) can be manufactured by profiling the strip on roll- forming machines. In this case, the production process implies sequentially profiling steel sheets by rollers and rolls without changing the strip thickness. This makes it possible to manufacture shaped products by balancing metal distribution across its cross-section and reducing the loss of metal, which, in turn, helps to reduce the cost of downstream processing and manufacture of new goods.

Buy special profiles from the manufacturer
Enterprises of Metinvest Group produce a wide range of special profiles for the mining and steel industry, construction, and general and special-use machine building. Special profiles are produced from carbon and alloy steel grades in accordance with the requirements of national and interstate standards, as well as to the customer's technical specifications. Special profiles can be purchased through the Group's global sales network of 38 sales offices in Europe, Asia, Africa and North America, as well as 16 metal service centres in Ukraine and authorised dealers.
Get in touch
Find the nearest office
Subscribe to our newsletter