Welded tubes and profiles are hollow goods that have a round, square, rectangular or other shape with one or several welds. They are produced at tube welding mills by welding the edges of strips, sheets or skelps.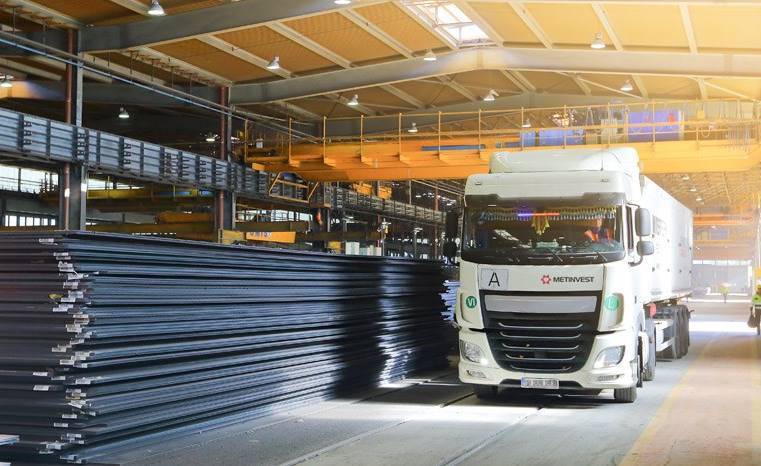 Application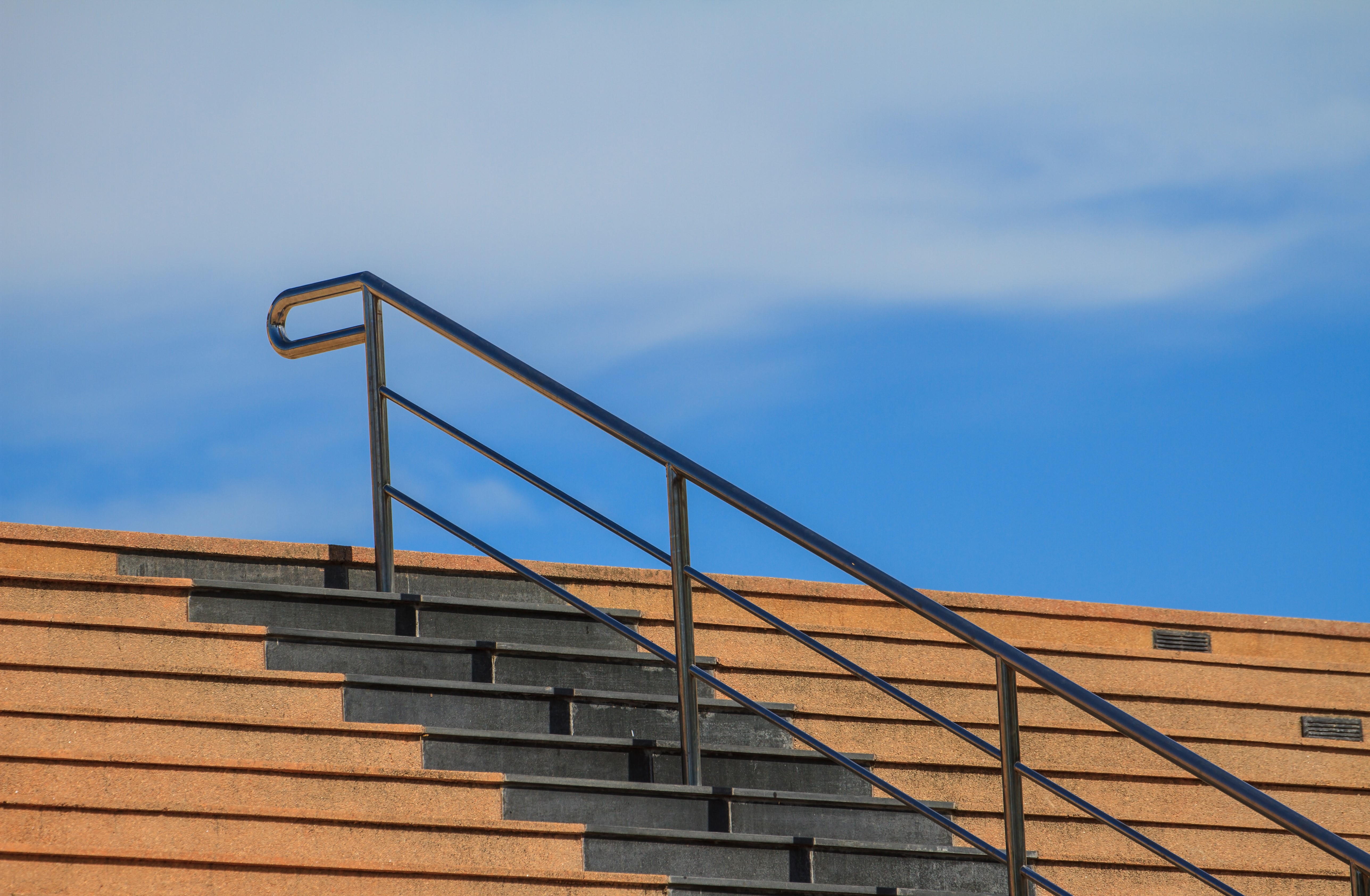 Construction and revamp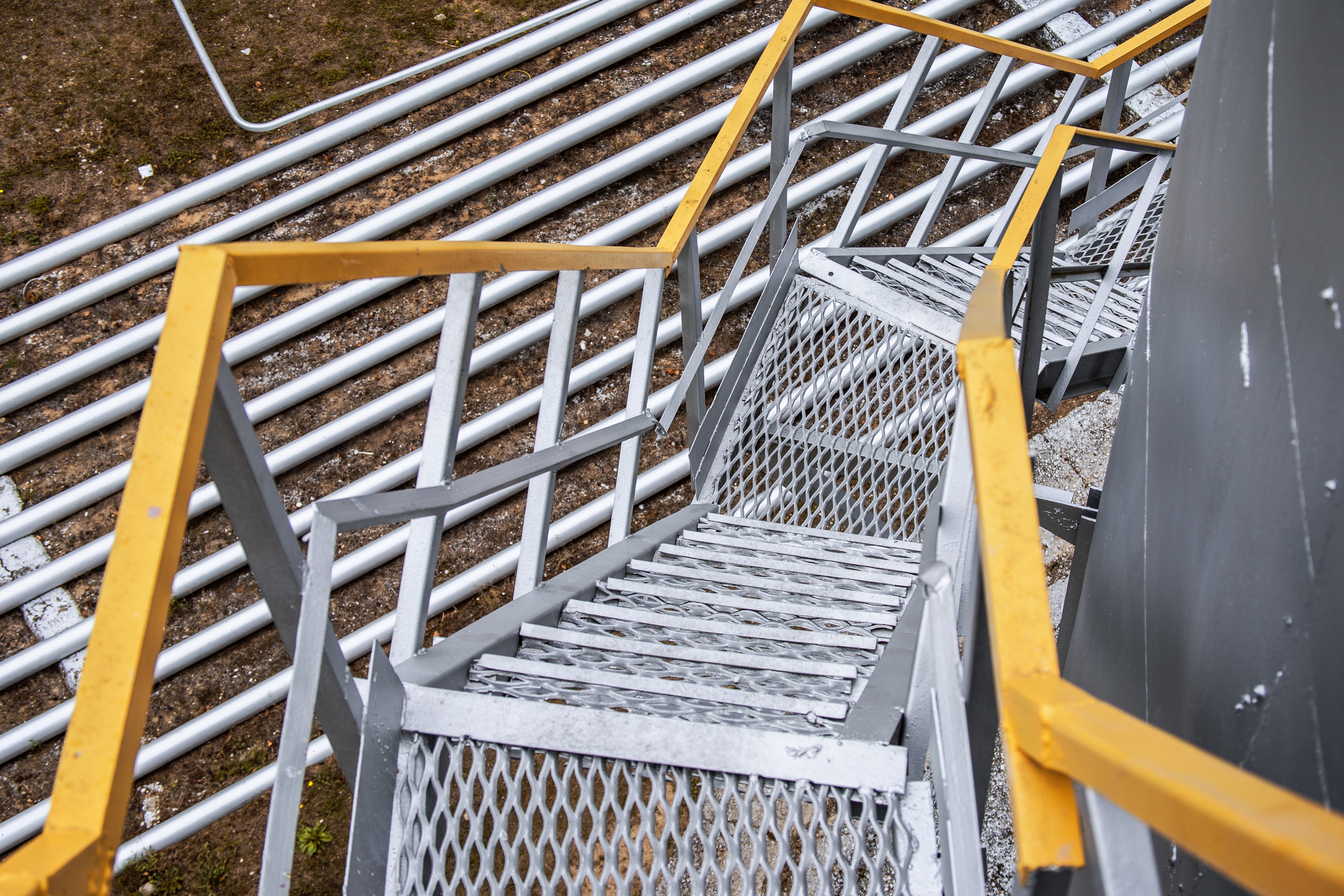 Manufacture of steel structures for various applications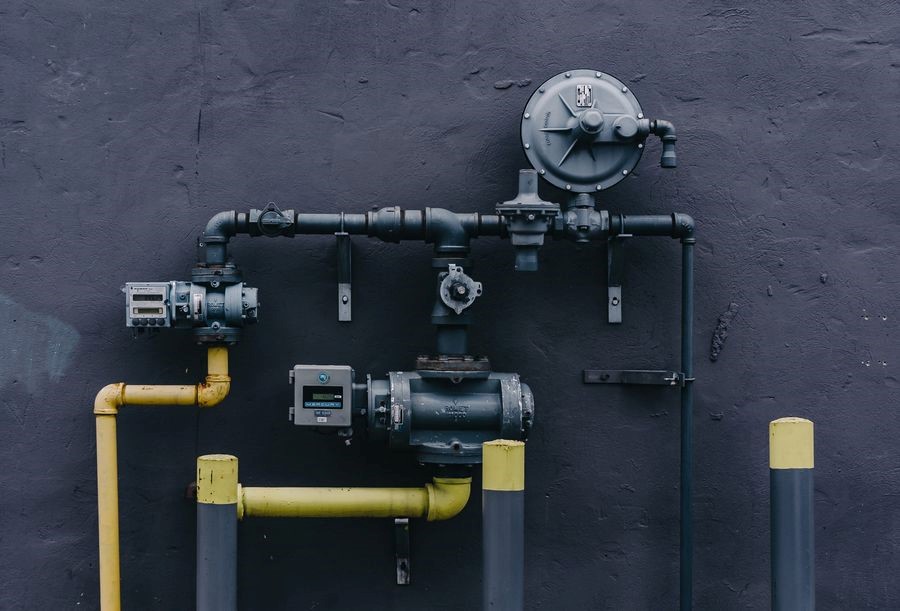 Installation of utility lines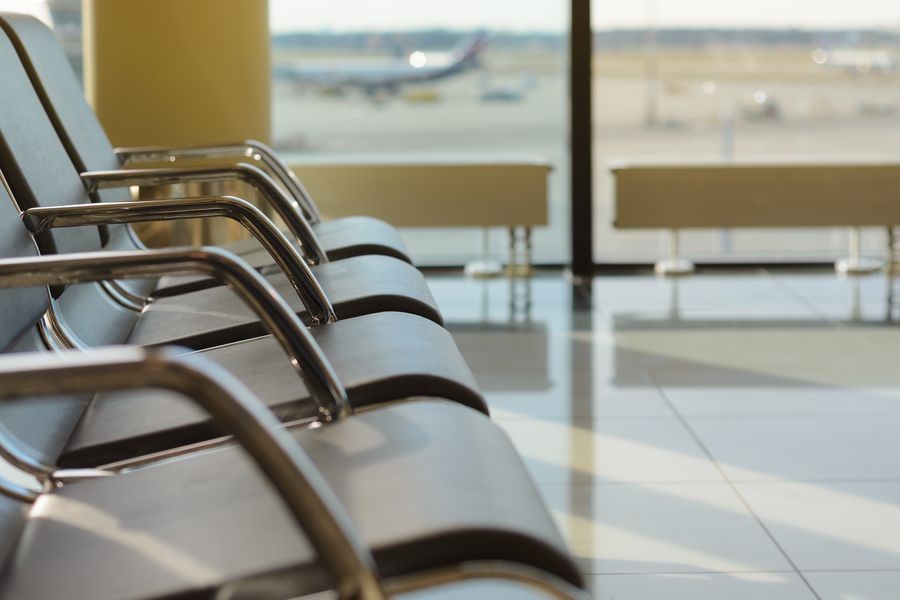 Furniture industry
Welded steel tubes and profiles classification and range
In shape, closed welded tubing can be round or profiled.
Types of tubes

Variety and range

Round tubes

Small diameter (up to 114 mm)

Medium diameter (114-480 mm)

Large diameter (over 480 mm)

Profiled tubes

Square (from 15х15 mm to 400х400 mm)

Rectangular (from 15х10 mm to 400х300 mm)

Other cross-sections (elliptical, drop-shape and other)
Welded steel tubes can also be classified depending on their production technology.
Classifying feature

Product/technology features

Temperature of formed metal

• Sections made by cold-forming steel sheets (all types of electric welding machines)

• Sections made by hot-forming steel sheets (continuous welding with heating in furnaces)

Method of obtaining final tube size

• Sizing stands of forming and welding machines

• Reduction mills

Type of process

• Continuous process, whereby longitudinal welded tubes of small and medium diameters are made from steel coils or joined steel sheets

• Discrete process, whereby large-diameter tubes are made from individual plates or welded plates, or multi-layered tubes are made of rims

Quantity and direction of welds

• Single-seam tubes with a longitudinal weld, whose diameter is limited by the width of the mother plate/skelp

• Double-seam tubes with a longitudinal weld; this approach is predominantly used for the manufacture of large-diameter pipes (LDP)

• Spiral welded tubes that are made from steel coils and have longer welds compared with longitudinal welded tubes

Welding method

• Arc welding

• Electric resistance welding

• Induction welding

• High-frequency welding

• Gas metal arc welding

• Direct current welding

• Electron beam welding

• Plasma welding

• Ultrasound welding
The source material for welded tubes and profiles includes carbon, low-alloy and alloy steels, including stainless, zinc-coated and other.
Steel grades like S235JRH, S275J0H, S275J2H, S355J0H, S355J2H, St3kp, St3ps, St3sp, 08, 08kp, 08ps, 10, 15, 20 and others are most often used to make tubes. They have good strength but low wear and heat-resistance properties. To enhance operation parameters of finished tubes and profiles, low-alloy and alloy steels are used (09G2, 09G2S, 10G2FB, 13G1S, 17GS, 17G1SU, 10G2FBU, 06G1NMFBD, 07GBF, Х65, Х70, Х80, Х90, Х100, etc). The alloying elements help to improve the mechanical properties of the goods, yet they affect weldability.
These products are manufactured in accordance with the requirements of national and international standards and regulations:
European and Ukrainian standards EN 10255, DSTU EN 10255, EN 10219, DSTU EN 10219, DIN EN 10217-1, DSTU EN 10217-1, DIN EN 10305-5;
American standards ASTM A53, ASTM A500, API (API 5L, API Specification 2H, API Specification 2Y, etc)
CIS standards GOST 10704, GOST 10705, GOST 13663, GOST 8639, GOST 8645, GOST 3262
Standards of other countries and customers' specifications.
Production of welded steel tubes and profiles
Manufacture of EWR longitudinal tubes of small and medium diameter
The feedstock for the manufacture of these products is steel coil. The manufacture of electric resistance-welded (ERW) tubes and profiles includes the following process stages:
Steel coil is unwound and slit to strips of certain length at slitting machines that have high capacity and are designed to handle different sizes. The machines allow for high accuracy when producing width metal strips, which later in the process joins the strip edges together to form a tube.
The strips are levelled by coupled horizontal rolls to remove shape defects (e.g. waviness).
Welding strips results in one endless strip. Semi-automatic submerged arc welding is used for this purpose, helping to create strong and elastic welds with minimal imperfections. The resulted endless strip is fed to a looper.
Strip is moulded into tubes at a forming mill, passing through a system of horizontal and vertical rolls. Each subsequent pair of rolls reduces the strip radius until both of its edges come together as close as possible.
The product is subject to welding. One welding technique is high-frequency welding, during which the strip edges are heated by high-frequency currents to the point of fusion and then pressed by pressure rolls to form a strong and long-life joint. High-frequency welding may be of induction or contact type.
Deburring (outside and inside) is carried out to improve the weld appearance and quality.
The tubes are cooled.
The tubes are processed at a sizing mill:

Sizing helps to make tubes round and ensures accurate tube geometry and shape by passing through the sizing rolls.
Profiling is used to produce profiled tubes by passing the rounds through the forming rolls to achieve a rectangular or square shape.

Non-destructive testing of the finished tubes may include magnetic, ultrasonic, eddy-current or X-ray methods.
The tubes are cut to length at cutting lines.
The tubes are subject to quality control, finishing and packing. The tube surface is inspected visually. Samples are taken from the tubes for testing. Tube ends might be subject to bevelling. The tubes are packed and dispatched to a customer or a warehouse. Heat treatment may be applied to welds or complete tubes.
Welded spiral pipe manufacturing
Steel coils are used to make spiral pipes. Manufacturing pipes up to 2,520 mm in diameter using feedstock of a similar width by resetting a line is a key advantage of this technology. A spiral welding process results in pipes with a diameter-to-wall thickness ratio of 100 or higher. The application of such pipes is limited only by internal media pressure, which shall not exceed 16 MPa.
During the manufacture of such pipes, the coil strip passes through a flattener and enters a looper with continuous downstream operations such as cutting strip ends using guillotine shears, fitting up and butt welding. A mill is set up for the required pipe diameter by turning a forming machine and an exit bridge. A spiral weld is done by submerged arc welding using three welding heads: two are fixed onto the common bar and inserted into a pipe and the third is located inside. Such a technique helps to prevent any cracks during welding of low-alloy steels at a speed of up to 110 mph. A continuous pipe at the exit of the mill is cut to length using a flying shear.
Welded pipe manufacturing by furnace pressure welding
Furnace pressure welding is used to make butt joints of pipes with a diameter of 10-114 mm and wall thickness of 2-5 mm. This technique for the manufacture of water and gas pipes is the most productive: a line capacity may reach 250,000 tonnes a year. Low-alloy structural steel strips and skelps are used as feedstock.
The uncoiled strip enters a reheating furnace. The strip edges are subject to air blowing at the exit to increase the edge temperature and remove scale and slag from the surface. The strip is then fed into a forming and welding mill complete with horizontal and vertical grooved rolls, where it is curled together and its edges are joined and welded. In the downstream rolls, a force is created for the strip to pass through a furnace and forming rolls and for further reduction to improve the weld quality.
After the forming and welding mill, the hot pipe enters a reducing mill to be rolled at a multi-stand mill without a mandrel and with reducing the pipe diameter and wall thickness. Reducing mills help to expand the product range of mills with furnace pressure welding using only one or several basic dimensions of pipes. After the reducing mill, pipes are rolled at a sizing mill to ensure a precise pipe diameter.
Manufacturing of longitudinally welded large diameter pipes
Carbon low-alloy and alloy steel plates are used as feedstock to make single-seam and double-seam pipes of large diameter. The manufacturing process includes the following stages:
Steel plates are inspected and accepted for production
Longitudinal edges are subject to milling
Plates undergo forming
Plate edges are re-formed
Seams are tack-welded and repaired
Final weld seams are welded from the inside and outside
Tack welds undergo automatic ultrasonic and X-ray testing
Pipes undergo interim acceptance and repair
Ends are cropped
Pipes are calibrated at an expander
Weld reinforcing beads are removed from pipe ends
Pipes undergo hydrostatic testing
Final welds undergo automatic ultrasonic testing and X-ray testing
Seam ends and repaired areas undergo X-ray testing or manual UST (optionally)
UST to detect any holidays of the substrate at the pipe ends around the perimeter
Pipe ends are trimmed and bevelled
Magnetic particle inspection to control the bevel quality (optional)
Weld seams undergo liquid penetrant inspection (optional)
Pipes are weighed
Pipes undergo final acceptance
At a customer's request, internal and external protection coating may be applied.
Application of steel ERW round tubes of small and medium diameter and square and rectangular welded profiles
ERW tubes and profiles are mainly used in the construction and housing-and-municipal sectors.
Gas and water steel pipes are mainly used for water and gas piping at residential and industrial buildings. Such products are popular because in many regions it is unacceptable to install pipes made of other materials. In particular, using plastic for gas pipelines is banned by the standards and regulations applicable in many countries.
Key geometric dimensions of water and gas pipes include nominal diameter, wall thickness and length. Nominal pipe size (nominal diameter) is a nominal indicator of the system used for the accurate selection of components (pipes, fittings, etc). It is the average inside diameter of a pipe. To calculate it, the real inside diameter value is rounded to the closest value accepted in the standard. Pipes with a similar outside diameter that are intended for normal or high-pressure applications have different wall thickness, although their inside bore may be similar.
At a customer's request, pipe ends may be bevelled, threaded and complete with couplings. Requirements may also include deburring or limited burr height.
Water and gas pipes undergo hydrostatic tests to confirm that they are capable of withstanding a certain pressure in the system. It is acceptable not to carry out hydrostatic tests should a pipe weld be subject to 100% of NDT (ultrasonic, eddy-current, X-ray, etc). That said, the manufacturer shall guarantee that pipes are capable of withstanding the test pressure.
As required, water and gas pipes undergo other tests and examinations, including to determine mechanical properties, drift test, etc.
Round, square, rectangular and oval tubes are widely used in various construction and infrastructure projects for:
Steel support structures and frameworks of industrial and residential buildings;
Protective enclosure for various engineering lines (wires and cables, plastic and other channels);
Supports for main pipelines, water pipelines and heat networks;
Sewage lines, chimneys and ventilation systems;
Road construction – masts, guides, drainage elements, lighting columns and crash barriers;
Sports grounds and children's playgrounds, fences, partitions and other solutions.
Steel structures made from tubes and profiles have the following advantages over concrete structures:
High support capacity and light weight are important for high-rise buildings;
Reduced load on foundation and ground floors make their installation more cost-efficient;
Columns occupy less space, yet there is more space between them, meaning flexible layout solutions;
The end-to-end support system makes installing engineering lines easy;
Easy and quick construction is possible thanks to the pre-assembly and erection of accurately fabricated elements and no need for so called "wet processes" (the "We Don't Build But Assemble" principle);
Building does not depend on geographical, seasonal or weather conditions;
Smaller construction sites and fewer workers are required and waste is minimised;
Transforming and demolishing steel structures is possible during operations.
Furthermore, tubes are widely used in composite structures and concrete-filled-tube structures capable of withstanding higher stresses than a standalone steel tube or a reinforced concrete column. The improved load-bearing capacity makes it possible to use columns of smaller sections, thus offering more flexible layout solutions.
The requirements for tubes intended for such applications are listed in relevant standards and construction codes. Key ones include:
Geometry:

Dimensions: outside diameter for round tubes; width and height for quadrangular tubes; wall thickness; length
Tolerances (on dimensions)
Shape requirements: out-of-roundness for round tubes; convexity/concavity, squareness of sides for profiled tubes; twisting, straightness, etc.

Chemical composition for carbon / low alloy / alloy steels and carbon equivalent (effect on weldability)
Delivery conditions of feedstock for profiles: hot-rolled / normalised / thermomechanically rolled, etc.
Mechanical properties: yield strength, tensile strength, elongation, impact energy / toughness, etc.
Processability: weldability, ability to hot-dip galvanise, etc.
Surface quality: quality of tube ends, requirements for thickening/cavities, surface imperfections and removal methods
Weight
Non-destructive testing of weld seams may be agreed at a customer's request. In particular, in accordance with EN 10219-1, at the manufacturer's discretion, non-destructive testing shall be applied to a semi-finished product of a round section before it is formed into its final shape or the complete round, square or rectangular profile after it has been formed into its final shape.
Buy welded tubes or profiles from manufacturer
Metinvest produces a wide range of tubes and profiles for construction and general applications in accordance with the requirements of international standards and customer requirement specifications. They can be purchased through the Group's global sales network of 38 sales offices in Europe, Asia, Africa and America, as well as 16 metal service centres in Ukraine and authorised dealers.

Get in touch
Find the nearest office
Subscribe to our newsletter