An I-beam is a type of steel shape. The elements of the beam are the web and horizontal symmetrical flanges on both sides of the web, together forming an H-shaped cross-section. I-beams can be distinguished based on their shape (narrow-flange, normal, wide-flange and column type), fabrication technology (rolled, welded, riveted or cold-formed), design (common or light), application (general or industry-specific) and other attributes.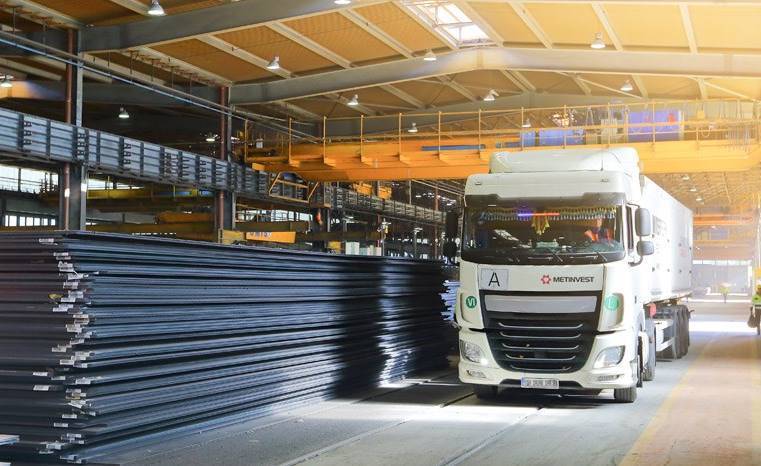 Application of I-beams
I-beams are primarily used as a bridging material for the construction of buildings, support structures, bridge elements, overhead runways, etc. They are also used to reinforce mine shafts and other underground infrastructure facilities. The beams are normally used for horizontal steel structures to absorb vertical loads and bending stress. The flanges of the I-beam compensate for high deflection force, and the web helps to resist shear force. Depending on the type of structure and impacts the structure will be exposed to, design engineers select the required steel grade, type and cross section of I-beams.
This type of rolled product is also used in machine building, wagon building and other industries.
Welding helps to extend the range of beams and enhance the efficiency of their use, making it possible to manufacture practically any height and width of both flange and web. Welded I-beams can be produced with requested cutouts and holes and can also be made of different steel grades (bi-steel beams), which provides for more adaptable and efficient shapes.

Application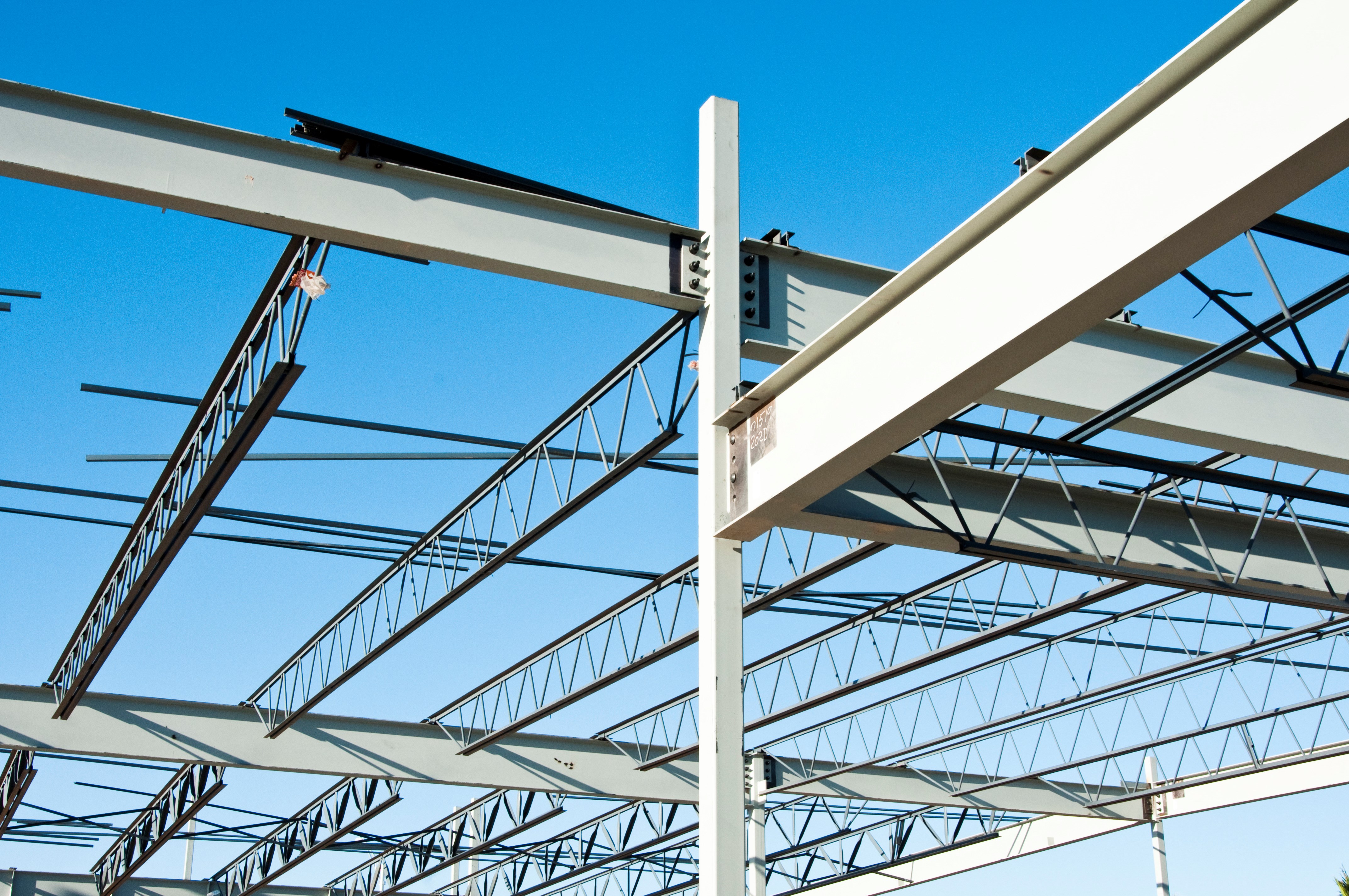 Manufacture of floor and support structures for construction application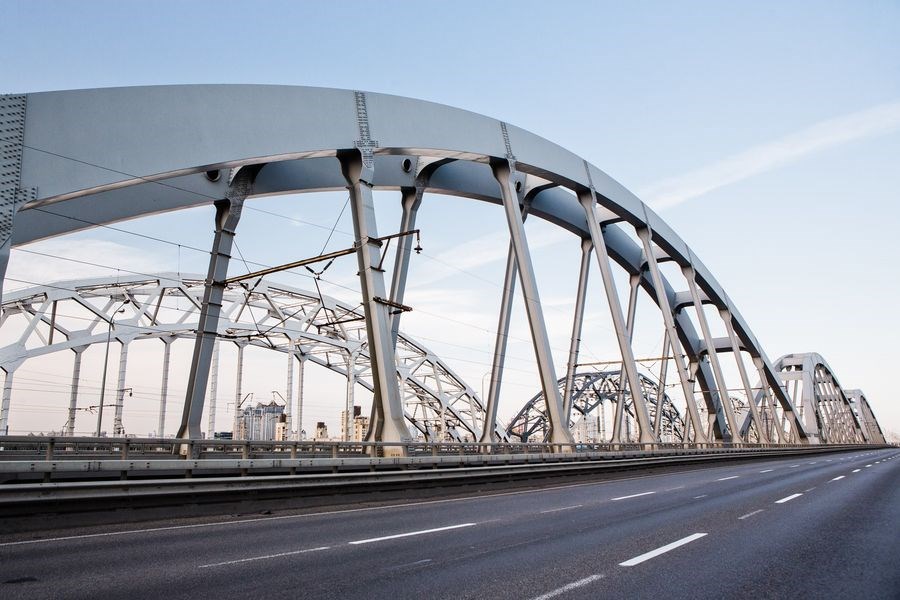 Bridge construction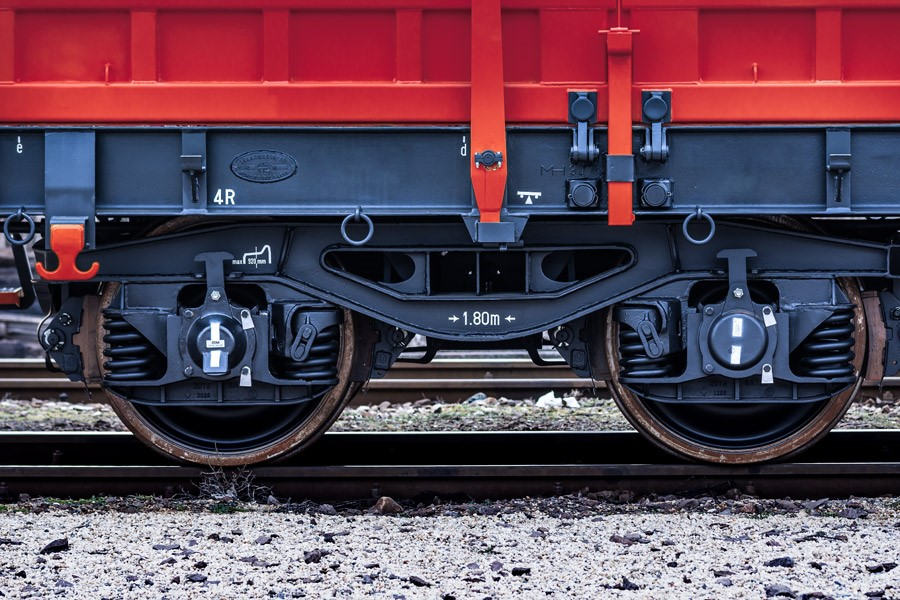 Rail car and machine building
I-beam classification and range
Different standards (European, US, Japanese, CIS and other) have varying classifications, designations and size ranges for I-beams. The main classification feature that is common for all systems is the mutual position of beam flanges, based on which the beams are classified into parallel-flange and taper-flange beams.
The standard range of hot-rolled I-beams includes beams with a height of 100-710 mm, flange width of 55-440 mm, web thickness of 3.8-100 mm and beam length of 4-12 m. Other dimensions can also be produced to meet customers' individual needs.
Standards for I-beams also specify such parameters as flange thickness, root radius, cross section area and running meter weight, in addition to several other reference values for the calculation of beam properties.
I-beams according to European standards
The key European standards for the technical specifications of hot-rolled I-beams are EN 10025-1, EN 10025-2 and, for dimensions and weight, EN 10365. The following types of I-beam are manufactured in accordance with these standards:
IPE – parallel-flange I-sections
HE – wide-flange beams
HL and HLZ – extra-wide-flange beams
HD – wide-flange columns
HP and UBP – wide-flange bearing piles
UB – universal beams
UC – universal columns
IPN and J – taper-flange I-sections
The main steel grades used to manufacture hot-rolled I-beams according to the EN 10025-2 standard are S235JR, S235J0, S235J2, S275JR, S275J0, S275J2, S355JR, S355J0 and S355J2. Beams can also be produced normalised, heat treated, and quenched and tempered, using steel grades produced according to the EN 10025-3, EN 10025-4 and EN 10025-6 standards.
I-beams according to Ukrainian and CIS standards
In Ukraine and the CIS, I-beams are produced according to the technical specifications of the DSTU 4484 / GOST 535 and DSTU 8541 / GOST 19281 standards from the St3kp, St3ps, St3sp, St3Gpc, St3Gsp, St4kp, St4ps, St4sp, St5sp, St5Gps and 09G2S steel grades, among others. That said, the design and dimensions of hot-rolled steel I-beams should have the parameters described in GOST 8239, while special I-beams (for overhead runways and reinforcement of mine shafts) should meet the criteria in GOST 19425. Such beams can have the following rolling accuracy:
According to GOST 8239, I-beams are manufactured with a height of 100-600 mm, flange width of 55-190 mm, web thickness of 4.5-12.0 mm and length of 4-12 m (production of longer I-beams is also possible). GOST 19425 is used to manufacture I-beams with a height of 140-450 mm, flange width of 80-150 mm, web thickness of 5.5-14.0 mm and length of 4-13 m.
Parallel flange I-beams manufactured according to the technical specifications of DSTU 4484 / GOST 535 and DSTU 8541 / GOST 19281 should meet the criteria of GOST 26020. This standard applies to normal-flange, wide-flange and column I-beams with a height of 100-1,000 mm, flange width of 55-400 mm and length of 6-24 m.
Russia has introduced the GOST R 57837 standard, which sets forth the technical requirements for hot-rolled parallel-flange I-beams from non-alloy and alloy steel designed for welded and bolted steel structures. Depending on operating conditions and dimensions, these I-beams are classified as:
beams
columns
piles
additional applications
Depending on the length, the products can be:
cut-to-length
cut-to-length with random length
random length
limited length within the cut-to-length size
Rolled steel can also be classified based on strength (according to GOST R 57837, GOST 27772 and GOST 19281) and delivery condition (hot-rolled or rolled with accelerated cooling). GOST 57837 is used to manufacture I-beams with a height of 100-780 mm, flange width of 55-435 mm, web thickness of 3.8-96 mm and length of 4-24 m.
Beam production
The most common I-beams are hot-rolled steel I-beams manufactured by rail and structural, beam or section rolling mills. The feedstock for the beams are blooms and square billets made of carbon and low-alloy steel grades, while the required dimensions and tolerances are ensured with a special roll pass design.
Welding metal strips is another widely used technology to fabricate I-beams. In this case, steel sheets and coils of different grades and dimensions are used as a source material.
Buy I-beams from the manufacturer
Metinvest produces I-beams from carbon and low-alloy steel grades for construction and specialised machine building. The products can be purchased through the Group's global network of 38 sales offices in Europe, Asia, Africa and North America, as well as 16 metal service centres in Ukraine. I-beams can also be purchased from authorised dealers, who offer the full range of these Metinvest products.
Get in touch
Find the nearest office
Subscribe to our newsletter