Bridge construction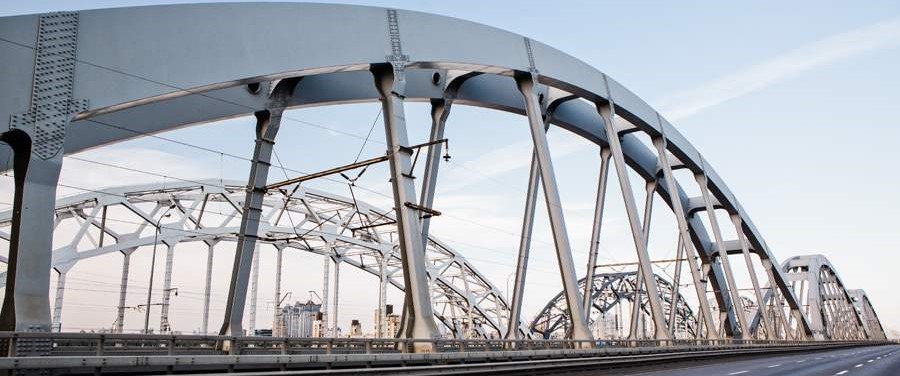 Darnitsa Railway Bridge, Kyiv
Metinvest plates are used for the construction of bridges and highlines in Europe and the CIS. The Company offers a wide range of steel grades and sizes for this particular segment: from traditional low alloy steels to TMCP or Q&T high strength rolled steel.
The use of high strength plates in design solutions makes it possible to reduce the weight of finished steel structures retaining their load carrying capacity, as well as to reduce costs and time for their fabrication.
The use of Metinvest high strength plates will help reduce costs and time for bridge structures manufacture
Plate shotblasting and priming is also available as an option. This process protects the surface of plates against corrosion for the period of fabrication and erection of bridge structures.