Industrial facilities also have their own peculiarities concerning the selection of materials for flooring, staircases, maintenance platforms and other manufacturing structures. Lightness, convenience and safety play an important role. Parquet and tiles are not acceptable for these purposes due to the aggressive environment, presence of dust, heavy loads and so on. Therefore, steelwork is the main flooring material for production workshops, elevators, warehouses and other areas where factory personnel and occasionally vehicles go. In recent years, this segment has evolved significantly.
Not long ago, the main choices for project engineers and industrial builders were chequered steel and expanded steel sheets. Nowadays, preference is more often given to steel gratings, of which there are several types that offer various advantages.
These materials are produced from flat rolled steel. Additionally, a special twisted bar is required for gratings.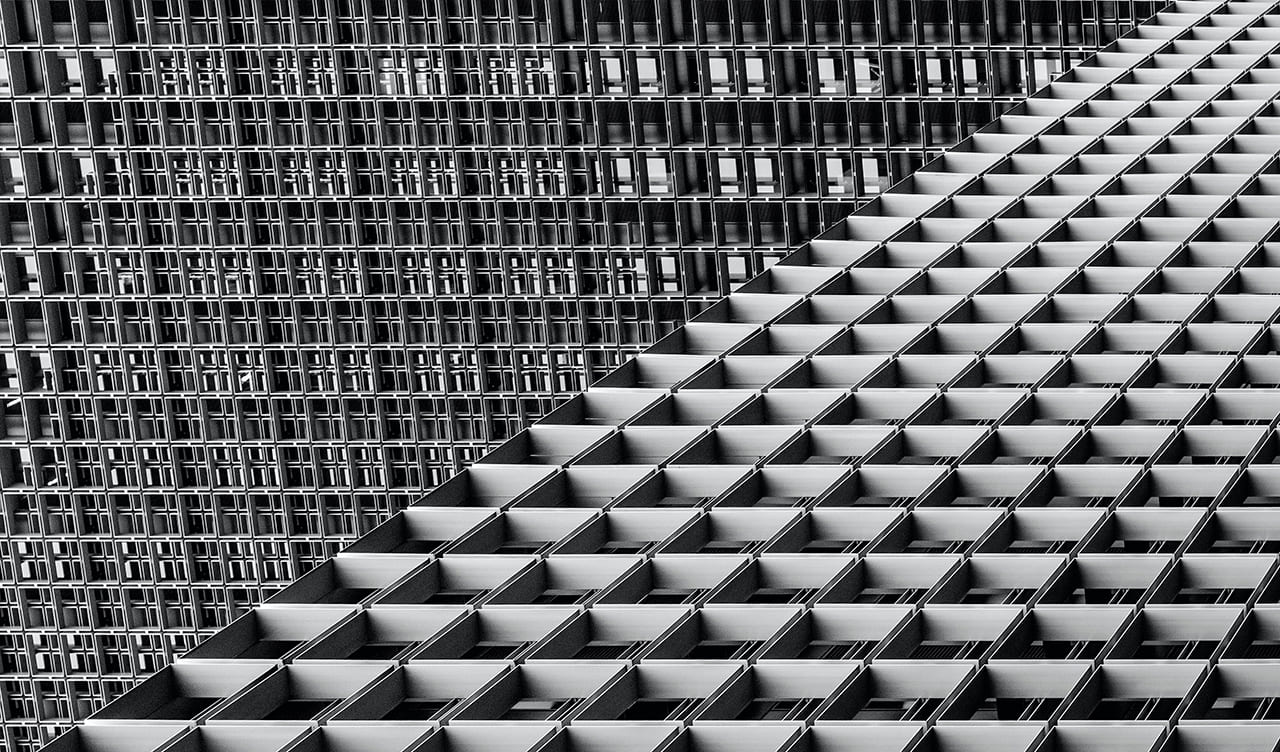 Chequered steel plates are manufactured from stainless steel or ferrous metal products through the deformation of sheets or coils. Generally, this is done through cold or hot rolling using a ragged roll on the finishing stand. Passing through such a stand creates an anti-slip texture of low, perpendicular diamond or lentil-shaped projections on the sheet surface. However, the finished item is quite heavy as it is a solid plate.
Chequered plates are made of sheets and coils of killed or semi-killed carbon steel grades such as St1, St2, St3, St4, 08, 10, 15, 20 and so on with a thickness of 3-8 mm. The texture height is generally 20-30% of the feedstock thickness. The floor coating can be also made of stainless steel grades such as AISI 304, 430, 316 and 316T and so on. In this case, the sheets have a thickness of 2.5-12 mm. While the latter material is more expensive, the excellent aesthetic features of stainless chequered sheets make them suitable for interior decoration, such as for stairs in restaurants or shops, or for wall and ceiling panels.
For a long time, the former Soviet Union had almost no alternatives to expanded steel sheets for making staircases, passageways and other structures in industrial facilities. This was because of the simplicity of the equipment needed for its production and the relative reliability of the finished product. The production technology for expanded metal also generates almost no waste.
Interestingly, the material was invented in the UK. John French Golding, an inventor and entrepreneur, patented it in 1884. His company was literally called The Expanded Metal Company. Remarkably, it remains in business in Ireland and is considered one of the leading worldwide manufacturers of this material.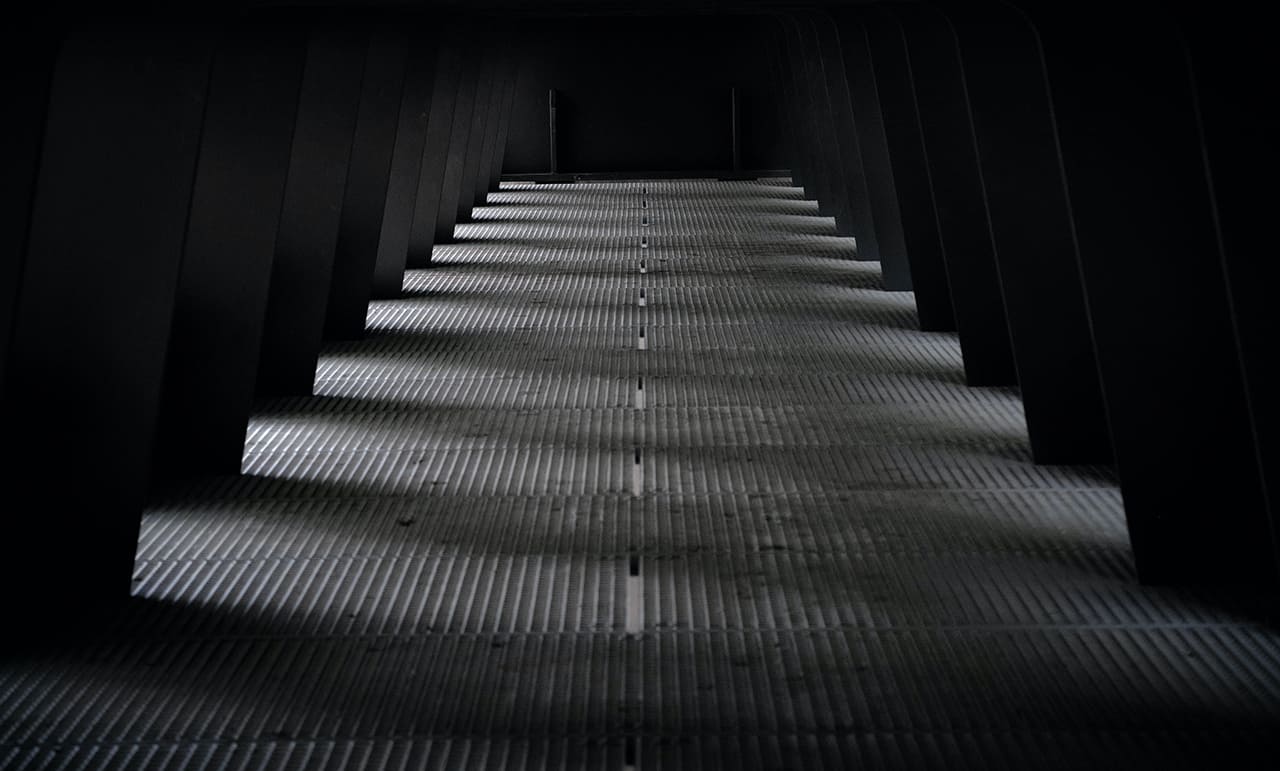 How expanded metal is made
Expanded metal is made primarily using sheets of conventional carbon steel (grades St2kp, St3sp, St3ps and others) and high-quality steel (grades 08, 10, 15 and 20 with various degrees of deoxidation) with a thickness of 2-6 mm. Other steel grades and sizes are also applicable at the customer's request. The sheet is punched (stamped) and then stretched like a folded material. This ultimately creates a product with slots of various shapes (depending on the applied technology): diamond-shaped, square, hexagonal and so on. Such material is used for building and assembling overpasses, platforms and staircases. Unlike chequered metal, expanded sheets allow water, dirt and small quantities of snow to pass through, which helps them to stay clean. More importantly, they are lightweight. Still, they have drawbacks. For example, to install structures with expanded metal sheets, they must be welded on site. Excess loads can also bend this material easily, leading to premature wear. In addition, expanded metal has many sharp edges and burrs because of how it is manufactured. Therefore, extra care and personal protective equipment such as gloves, aprons and so on should be used when working with it.
For these reasons, expanded metal has been almost completely replaced in Europe with another slotted product for decking. It is called grating, which is also made from flat rolled products and comes in various types. It offers many advantages and is easier to install than competing products, albeit at a higher price. That is why engineers in Ukraine are also beginning to use this flooring material more frequently for industrial and civil bridges and walkways.
Grating is made of several vertical steel plates that are connected using horizontal braces. There are two main types of gratings, which are differentiated based on the method used to connect them: welded and pressed. At the initial stage, their production is almost the same. A steel coil (generally of the St3sp or S235JR steel grades) is cut with a special machine into strips or narrow bars. Then the bars are arranged vertically and connected from the top.
For welded gratings, the plates are electro-welded with a twisted rod. Pressed gratings are connected using cross bars that are inserted through pre-punched holes. Welded gratings are considered to last longer than pressed ones.
Another type of grating can be produced using either of these methods. It is preferred when an anti-slip flooring is needed to ensure maximum friction for the shoes of workers or the wheels of vehicles. In this case, the steel plates are serrated to make anti-slip teeth.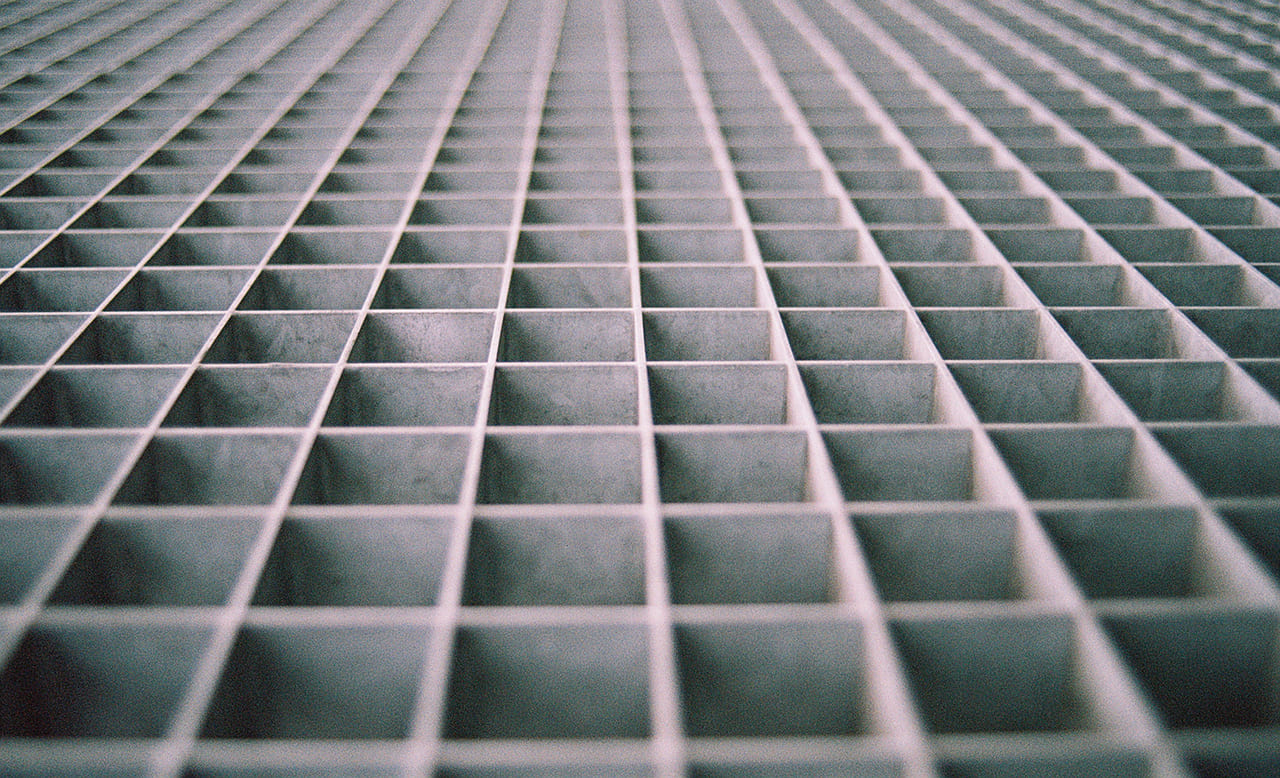 Finished grating can be several metres in length. These so-called mats are large non-framed grids that can be cut into smaller pieces of various shapes and customised. Gratings are used in industrial and civil construction not only for decking, but also to decorate building facades, build fences, drainage and storage rack systems and more.
Advantages of gratings versus expanded metal:
a load-bearing bar prevents the finished structure from bending, thus requiring no supplementary supports
higher load and strain resistance: one square metre of such grating can bear a load of up to 100 tonnes
no welding during installation
better ventilation and light permeability offer an advantage for warehouse purposes
easier water and snow removal, reducing the overall weight of structures during winter and prolonging their lifespans
The service life of the gratings can be significantly increased if the finished product is hot-dip galvanised.
There are already several large enterprises in Ukraine that manufacture and export gratings. On one hand, this has helped to improve metal consumption in our country. On the other, it has also increased the exports of finished products with a higher added value, as it is actually considered a finished product, not just a sheet or coil.