Shaping the space of culture
An innovative structure capable of physical transformations and bearing the ironic name The Shed has appeared in a new district of New York. The authors of the project refer to their brainchild as "all muscle, no fat". It is unmistakeably a place for art. The building looks like an art installation itself: an eye-catching flexible construction with harmonious lines and steel muscles. Metinvest's Italian masters endowed this rigid material with a unique eternal durability that shapes the very character of the building.
Distinctive architecture
The cultural hub is located in New York City's Hudson Yards, which houses skyscrapers, office buildings, malls, a hotel, a school and a park.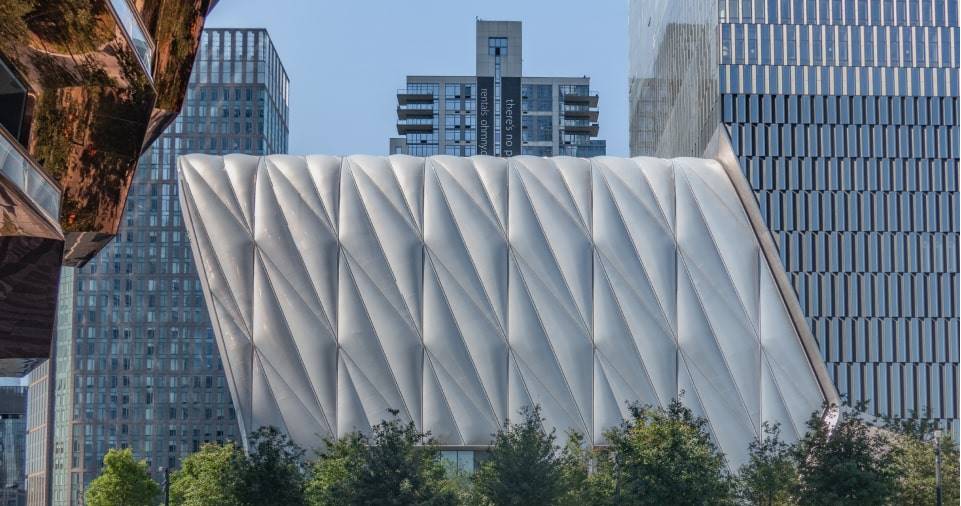 Art space
The building is a skeletal steel frame with a movable outer shell that can be deployed over the adjoining plaza to create a space for theatrical and musical performances, exhibitions and festivals. The wheeled structure features 18,500 square metres of floor space. Its iconic main space is called "The McCourt" – named after entrepreneur Frank McCourt, who donated US$45 million to the project – and can extend to 1,600 square metres.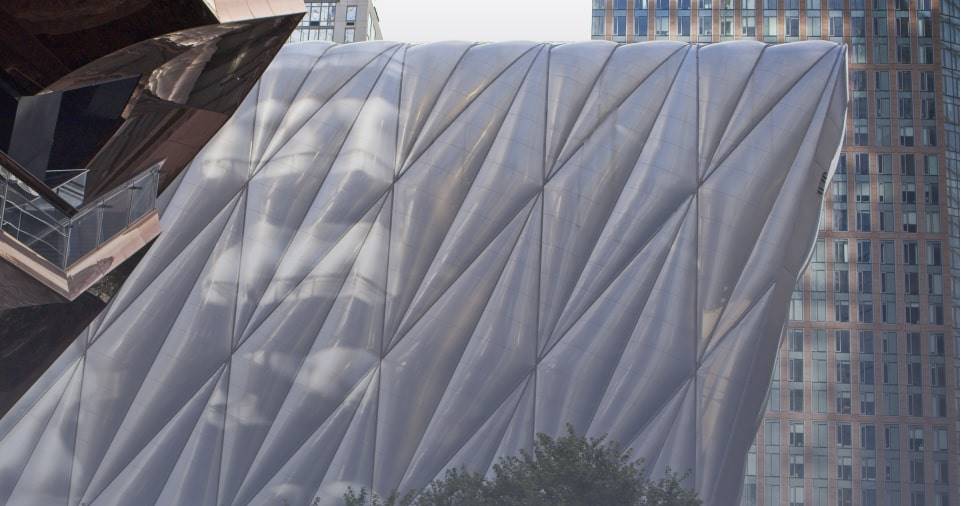 History
On the west side of Manhattan in New York City, there used to be rail lines that connected to Grand Central Terminal. Over the last decade, the industrial zone has seen high-density residential and commercial development.
It was the biggest private real estate development in US history. Billions of dollars have been invested to develop skyscrapers with a unique architectural style.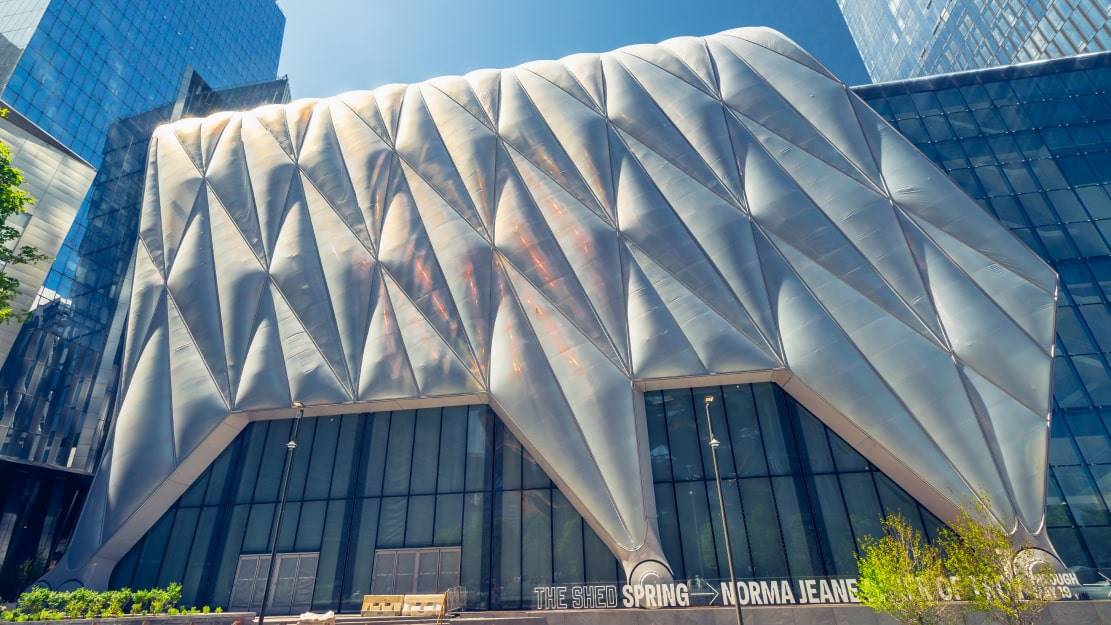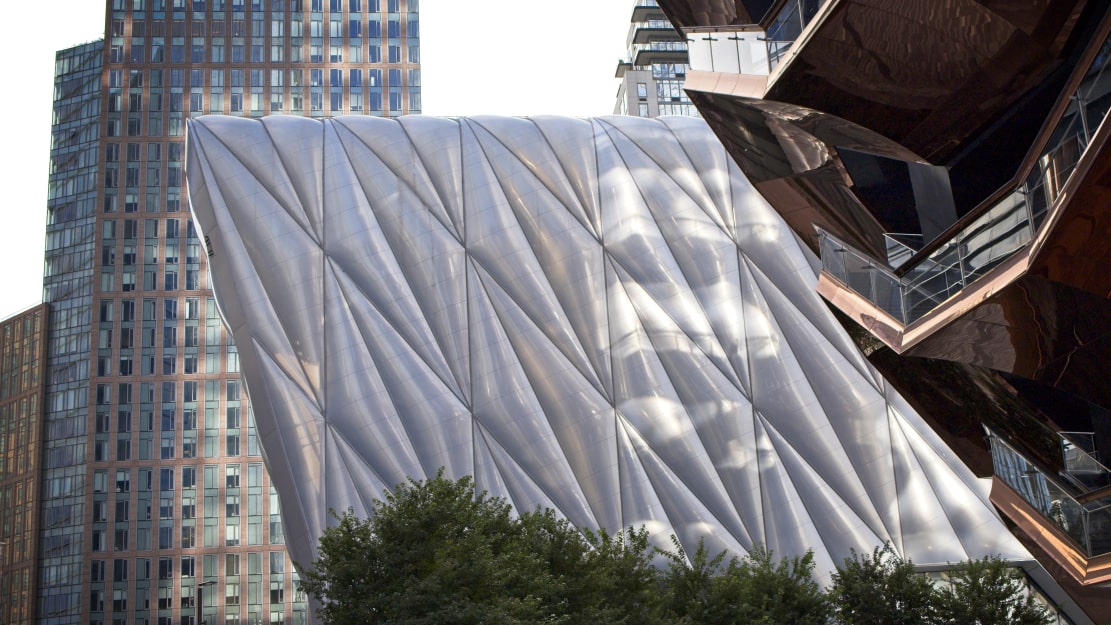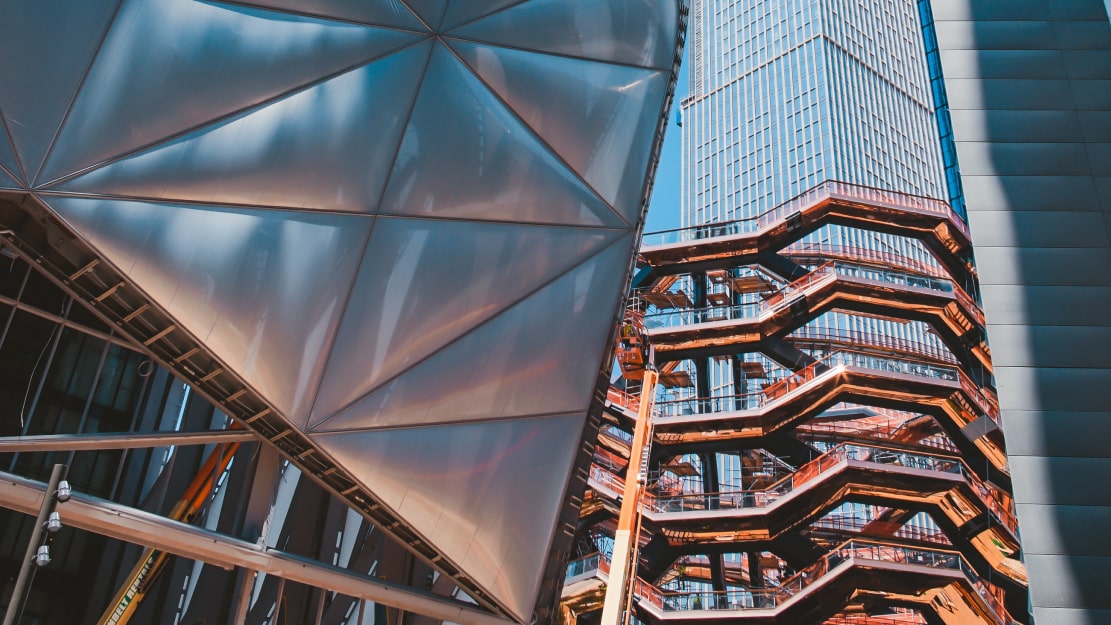 The Shed officially opened its doors to the public on 5 April 2019. The grand opening was preceded by a two-week show featuring Björk as the headliner. The Shed has brought together established and emerging artists in fields ranging from hip hop to classical music, painting to digital media, theatre to literature and sculpture to dance. The movable structure adapts to support all kinds of creative work under one roof.
Italy's Metinvest Trametal supplied 8,200 tonnes of steel that were used to construct the skeleton of the building.