Looking into the clouds
A giant shard of glass reaches to the skies in the centre of London. The construction of the skyscraper had to be stopped twice because of strong winds. However, with a skeleton made of high-strength steel from Metinvest, the building is designed to withstand the harshest weather conditions.
The tallest building in London
It is also the sixth-tallest building in Europe. The government of Qatar financed the construction of the building designed by world-famous architect Renzo Piano, who is best known as a founder of the high-tech style and the designer of the Centre Pompidou in Paris. He sketched out his initial plan for the Shard on a napkin in a restaurant.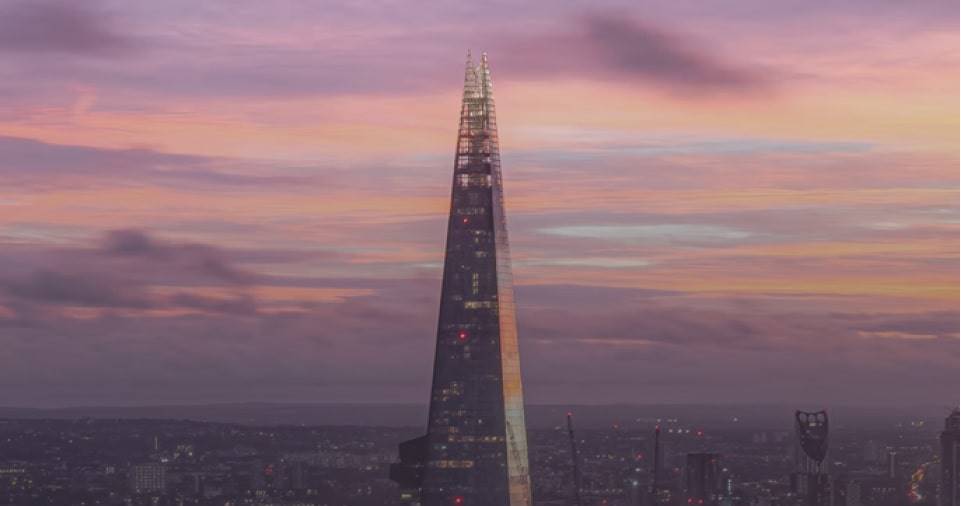 Architecture
Due to the sharp lines of the Shard's spire, it resembles a shard of glass, which is where it got its name. The pyramid-shaped building is encased in glass panels and reaches 310 metres into the sky. The glass façade covers an area equal to eight football pitches. It takes 17 brave window cleaners three months to clean the whole building.
---
tonnes of Metinvest steel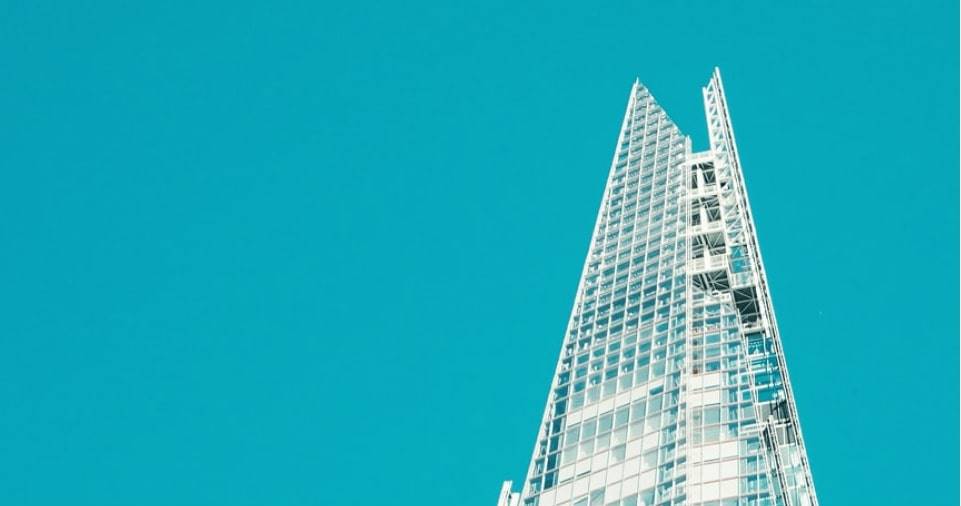 Vertical city
The Shard is a 95-storey vertical city with a gross internal area of 127,000 square metres. It houses offices, apartments, restaurants and a five-star hotel. The highest apartments are on the 72nd floor. The first tenant of London's Shard was a fox that was found there as construction ended, whom the staff nicknamed Romeo. Currently, there are 5,000 people living and working in this city under the sky.
The three 360-degree viewing galleries at the top of the Shard are a popular tourist attraction. Earlier, you could enjoy this kind of view only from a helicopter. Now, you can take in the London skyline for as little as twenty-five pounds.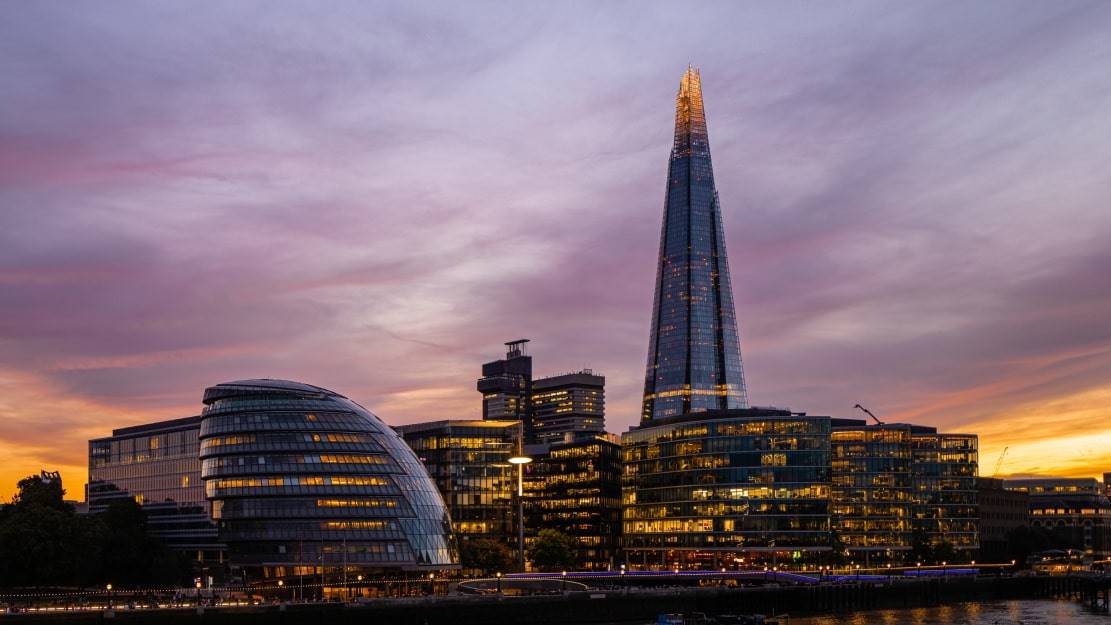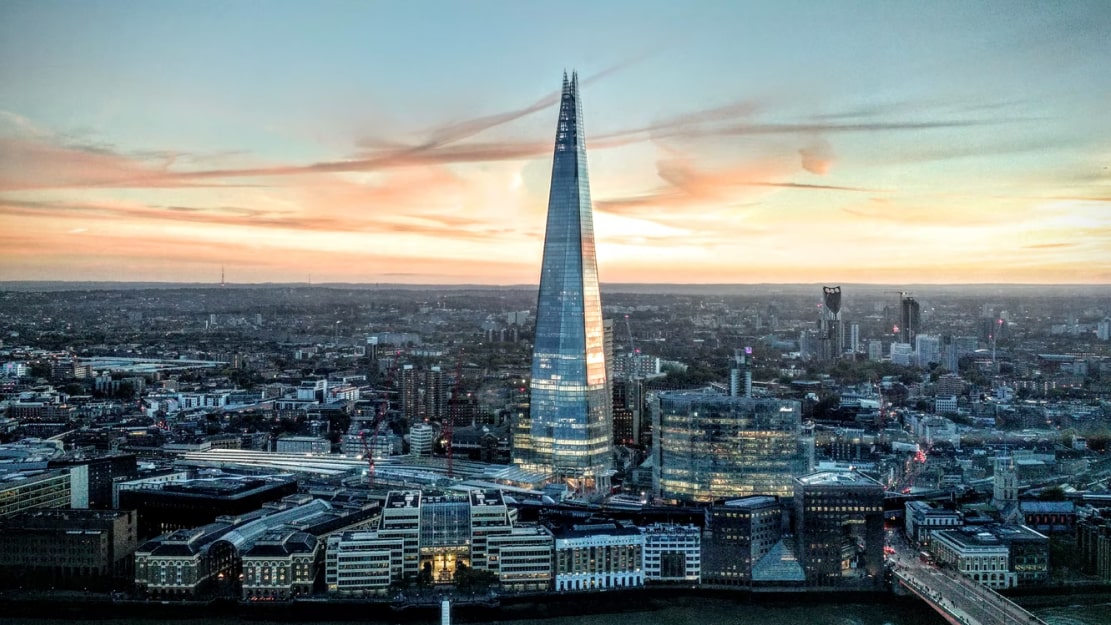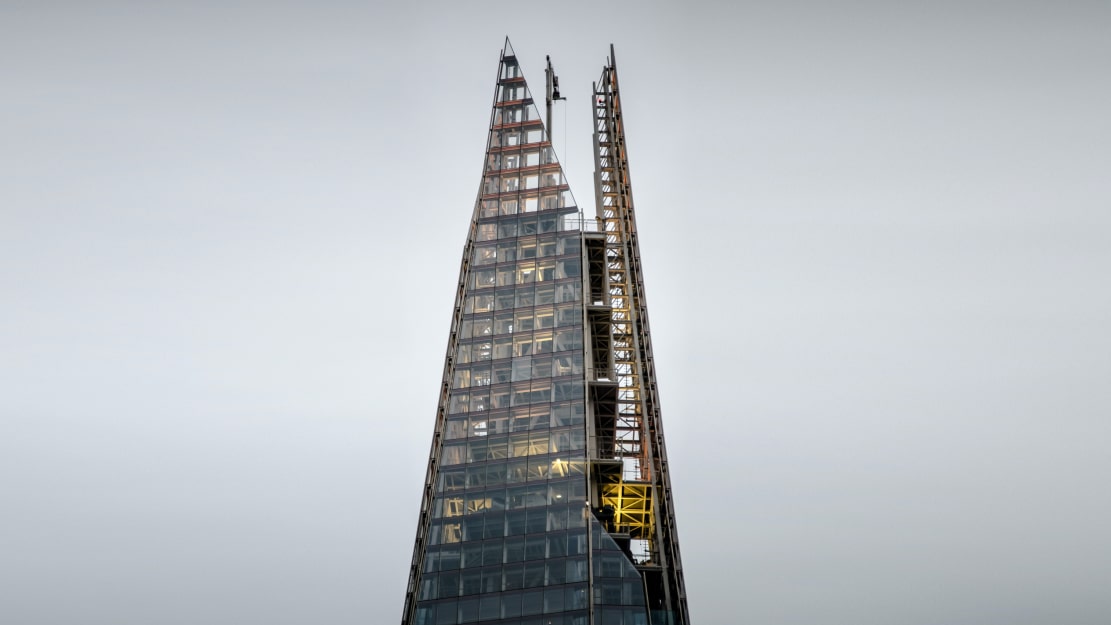 Like the Eiffel Tower in Paris, the Shard in London has become a favourite destination for lovers. People come to this giant tower to host weddings and confess their love to their partners. Over 200 marriage proposals have been made at the top of the skyscraper.
Metinvest's Spartan UK Ltd supplied 5,000 tonnes of hot-rolled plates that were used to build the skeleton of the tower.