Kyiv, Ukraine
Most recent reconstruction: 2011
Victory and support
The modern arena combines the glory of the past with Olympic architecture. Take, for example, the futuristic membrane roof of the stadium. Its unique elements have been captured and broadcast around the world by Discovery Channel. The central stadium has a steel heart featuring structures made of Metinvest steel. The greatness of this facility heightens the emotions we enjoy at a match and makes us feel the elation of wins even more.
Ukraine's largest sport and cultural arena
Last reconstructed in 2011, Olimpiyskiy is now on the list of UEFA Elite Stadiums.
---
tonnes of Metinvest steel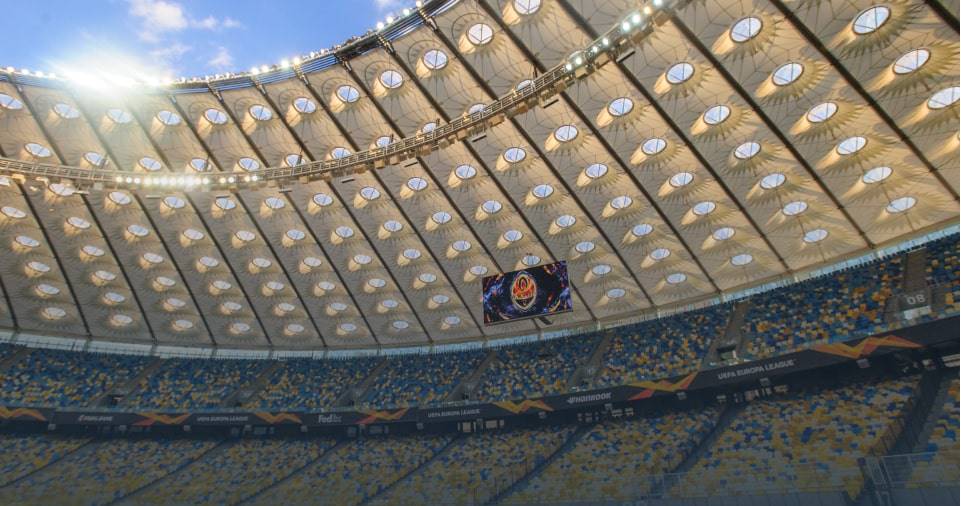 History
The arena is about 100 years old. Over the course of its history, the stadium has hosted the 1980 Summer Olympics, the UEFA Euro 2012 Final and the 2018 UEFA Champions League Final.
The total capacity of the stadium is 70,050 seats. It is ranked 17th among European stadiums. An attendance record was set at the refreshed Olimpiyskiy a month after construction ended, when 69,720 spectators attended the game between Ukraine and Germany.
The stadium has hosted over 200 football matches since then. It has also seen world-famous singers and bands, including Madonna, Depeche Mode and the Red Hot Chili Peppers, as well as many other international and Ukrainian performers.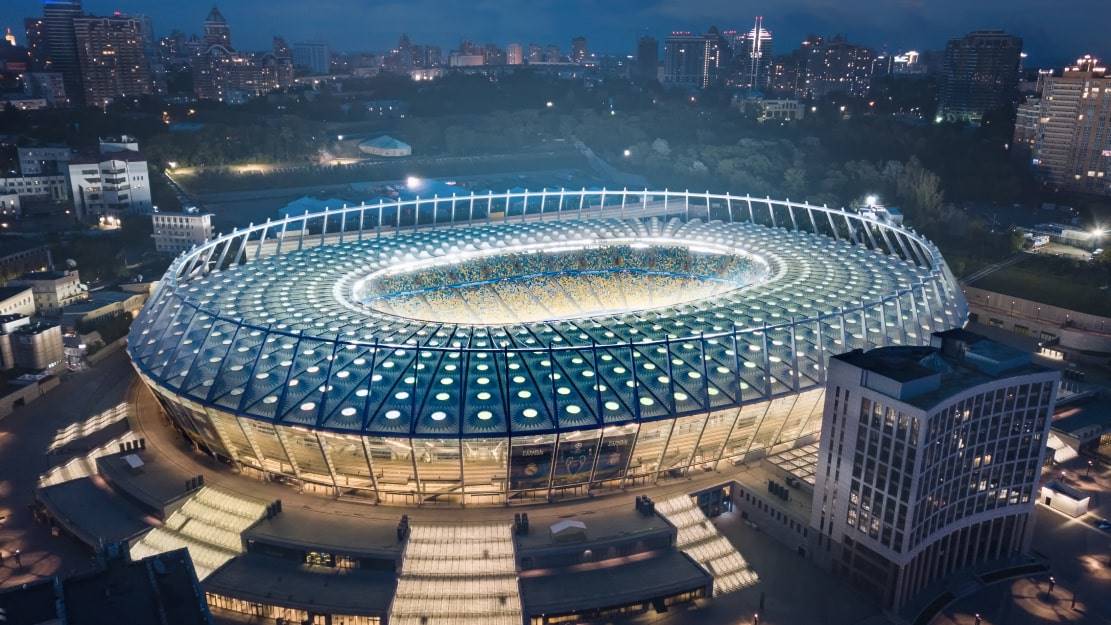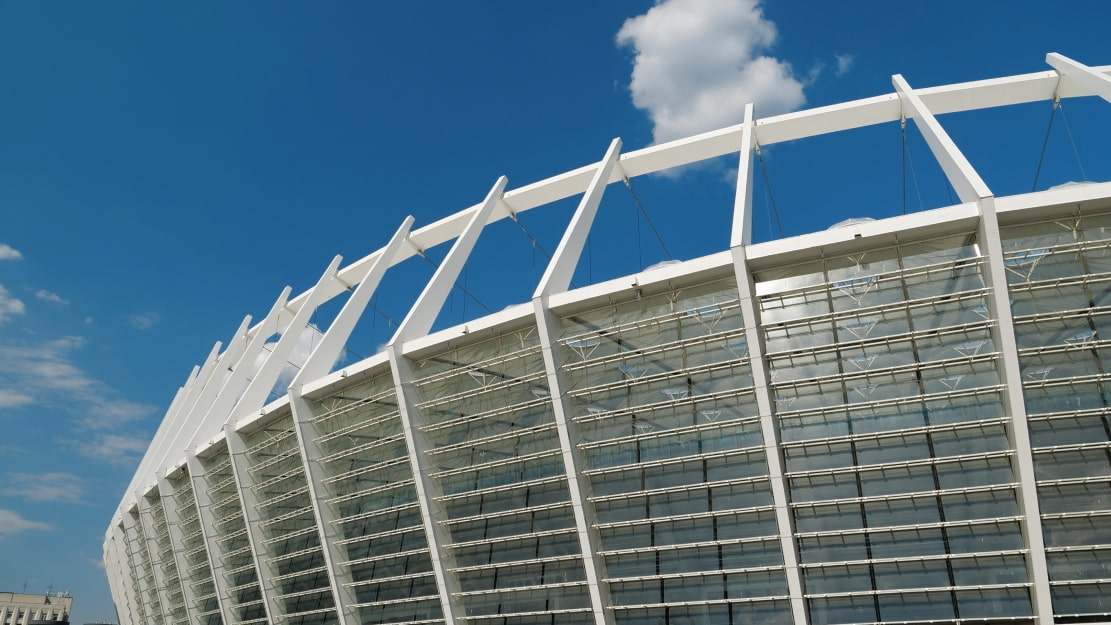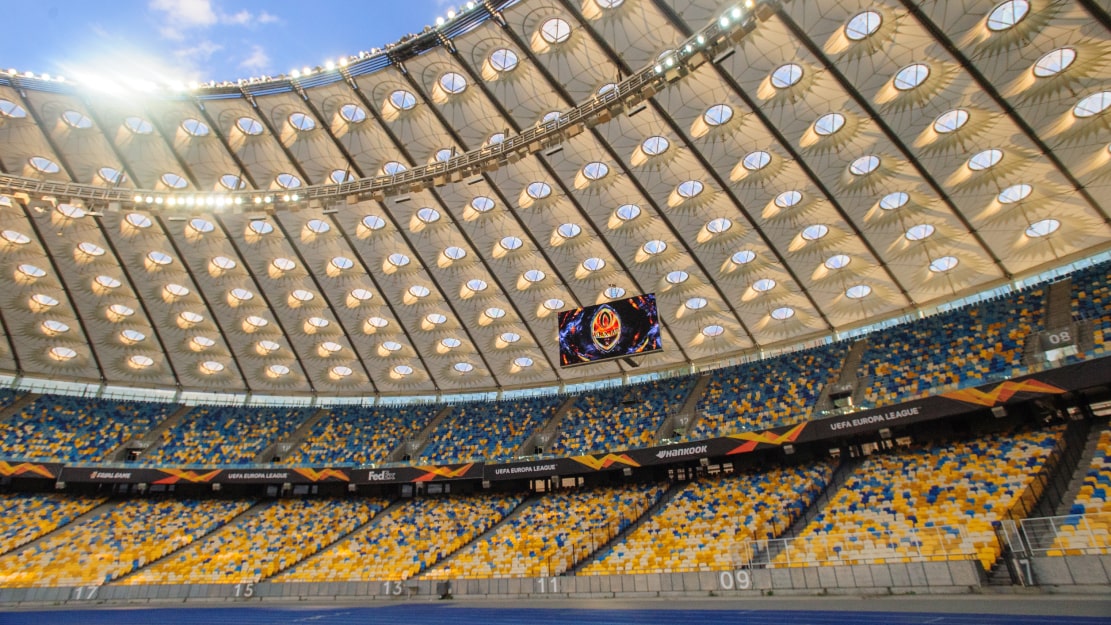 The sport facility occupies 17 hectares in downtown Kyiv. The two-tiered stadium bowl houses 80 sectors in a reinforced concrete structure. The roof is made from an ultra-high-strength membrane that protects spectators from inclement weather. The stadium was designed by German architects, who used its glazed structure and original roof to create a bright urban sporting landmark in the cityscape of downtown Kyiv.
During the reconstruction, more than 1,700 tonnes of Metinvest steel were used: mostly rebars produced by Mariupol-based Ilyich Steel and Azovstal.