Uniting the city
A new bridge in Genova was built using strong, wear-resistant steel produced by Metinvest's Ukrainian and Italian mills. The project was a great responsibility because of the collapse of the Morandi Bridge, the reinforced concrete predecessor of the San Giorgio Bridge. Different companies tested the steel three times. Metinvest's high quality standards and reputation for reliability made a compelling case for its selection as a supplier.
Vision of the architect
The new bridge was built to replace the reinforced concrete Morandi Bridge, the tragic collapse of which claimed 43 lives. Named after the patron saint of Genova, Saint George (in Italian: San Giorgio), the new bridge was designed by the world-famous Genoese architect Renzo Piano. As conceived by the architect, the bridge resembles a large white ship that hovers over the valley.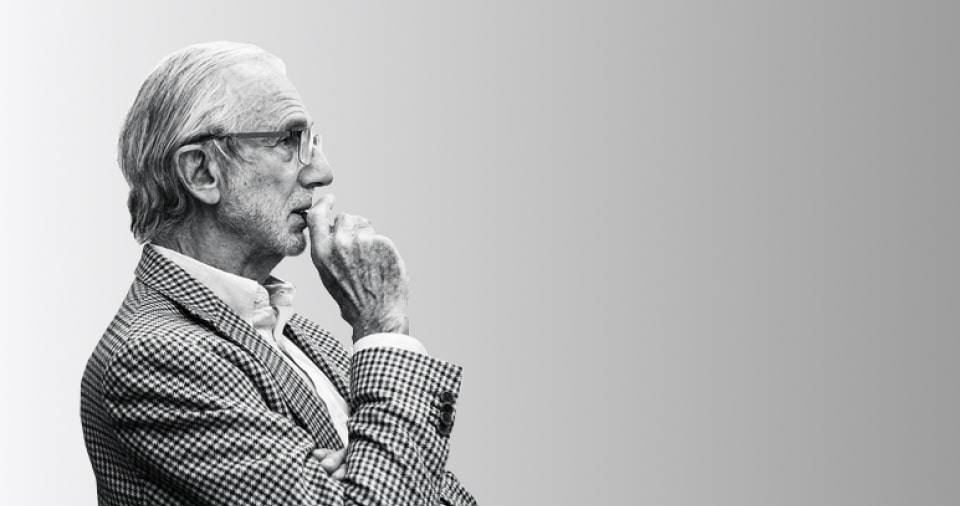 History
The bridge is a solid steel road stretching a little longer than a kilometre with 19 spans. It has 18 reinforced concrete pillars spaced 50 metres apart, except for the span over the Polcevera River and the adjacent ones, where the pillars are installed at a 100-metre distance from each other.
This is a smart bridge: robots monitor the condition of all structural elements, and photovoltaic modules supply electricity and illuminate the facility. The bridge features 43 lamps in memory of the collapse victims.
The EUR202 million bridge was built by Pergenova, a joint venture of Salini Impregilo and Fincantieri Infrastructure. The latter is part of Fincantieri Group, a major shipbuilder. Metinvest has been supplying steel to the group for the construction of cruise liners and warships for 15 years.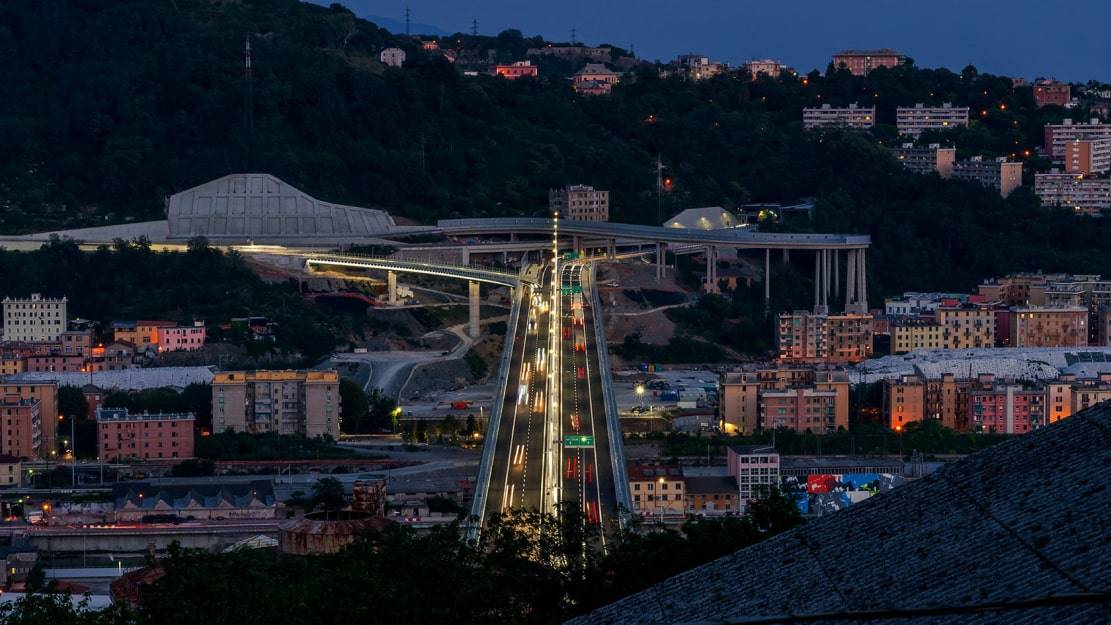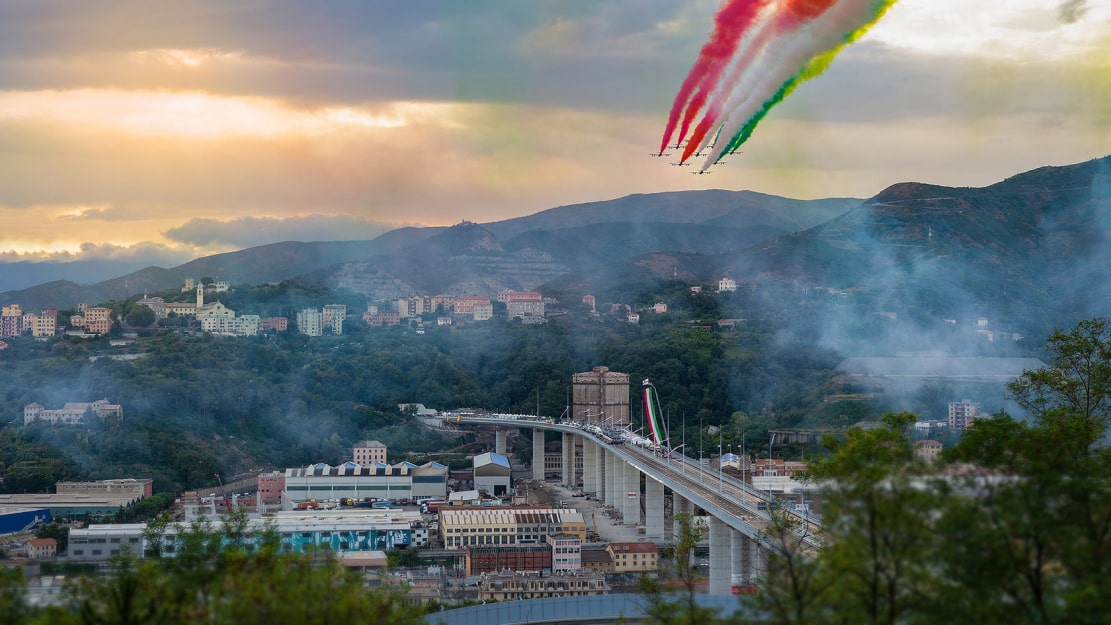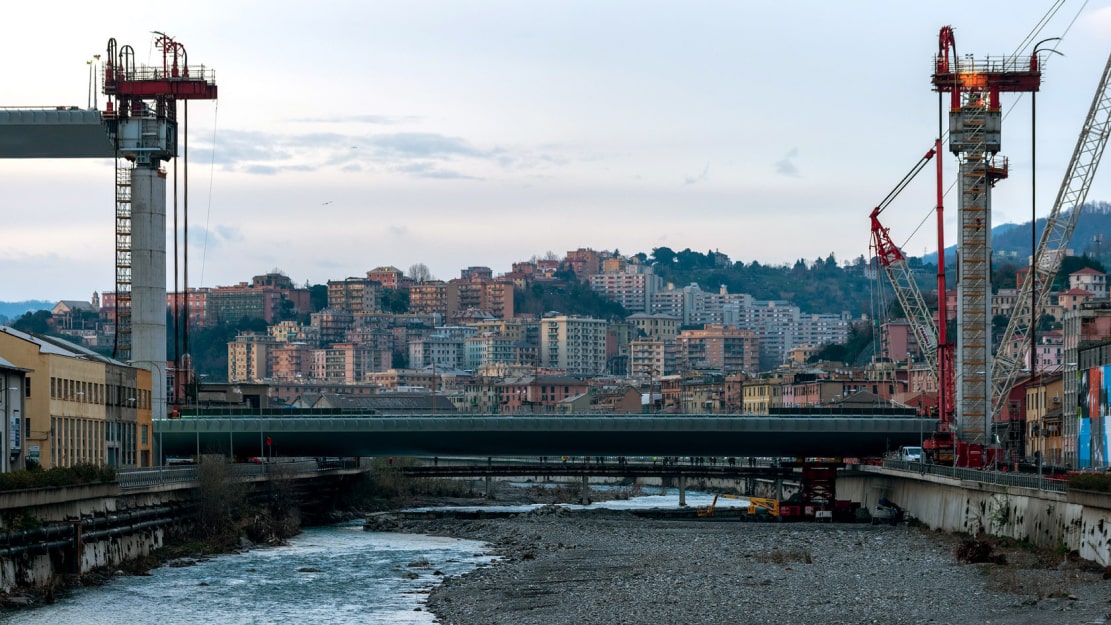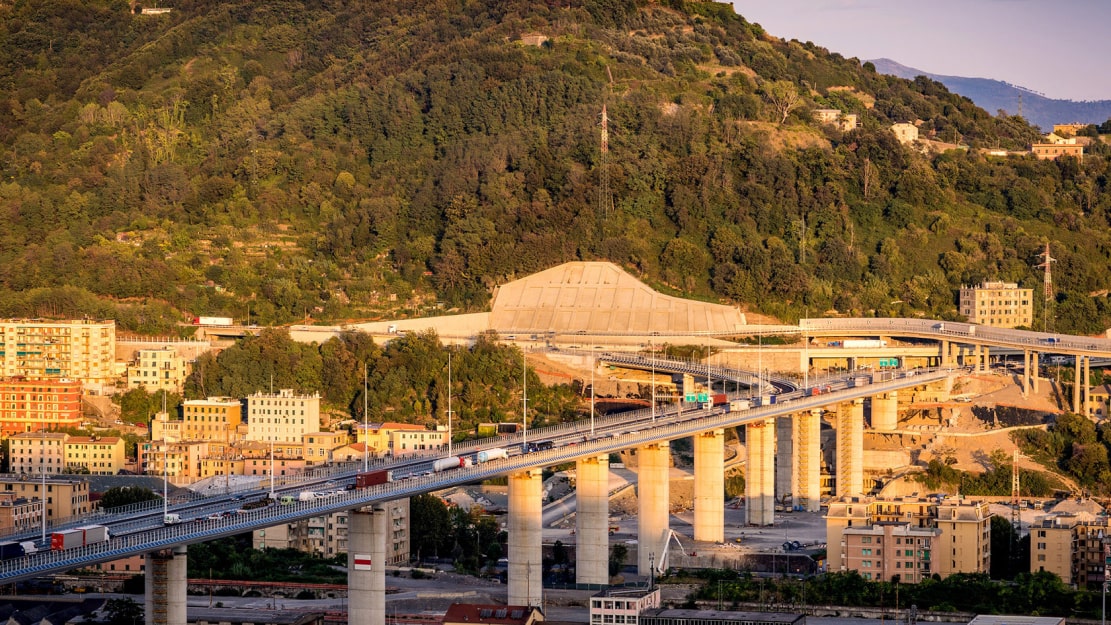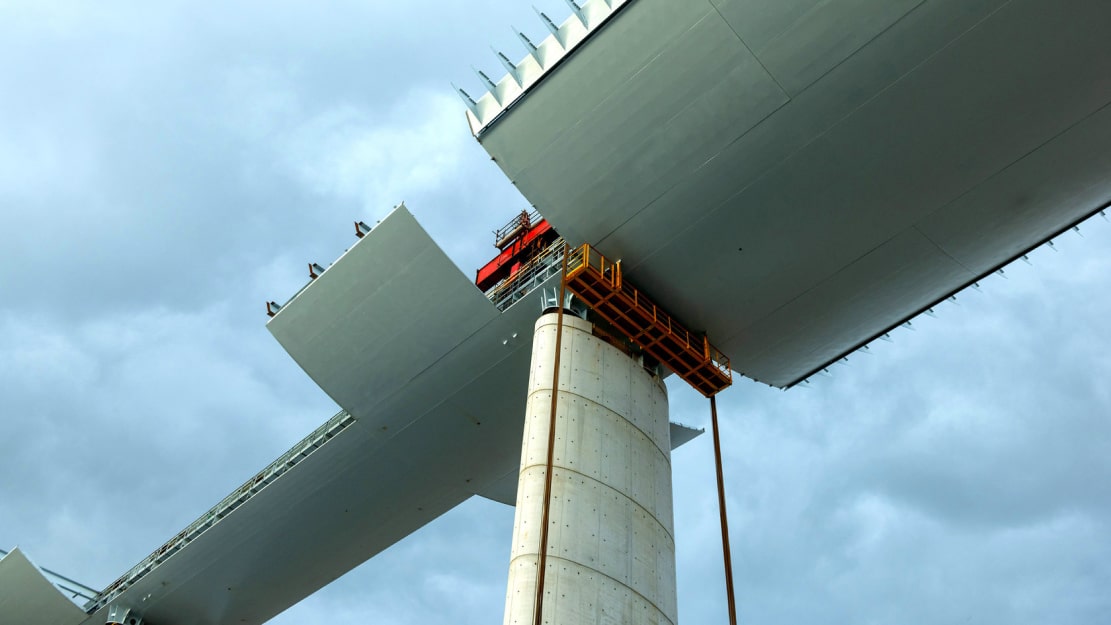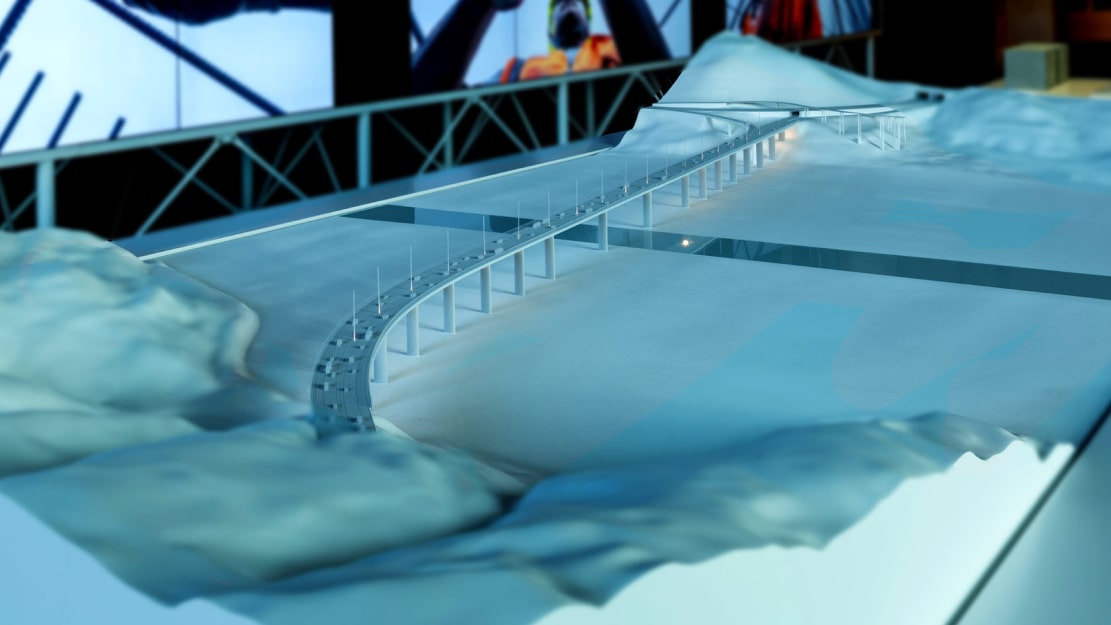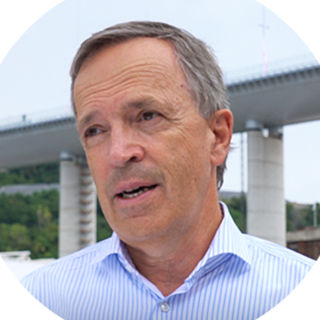 Siro Dal Zotto
Chief Operating Officer of Fincantieri Infrastructure and project manager for the bridge:
"In such a construction, steel is the only material capable of providing strength, reliability and durability for a long time. Metinvest guarantees very high quality standards, as well as long-term supply reliability. In this project, it was important to find a supplier of steel with such properties."
Construction
For the bridge's construction, Metinvest supplied 18,500 tonnes of steel, 95% of the total amount used in the structure. Semi-finished products were produced by Azovstal in Mariupol and high-strength rolled products were made by Metinvest Trametal in San Giorgio di Nogaro, Italy.
---
tonnes of Metinvest's steel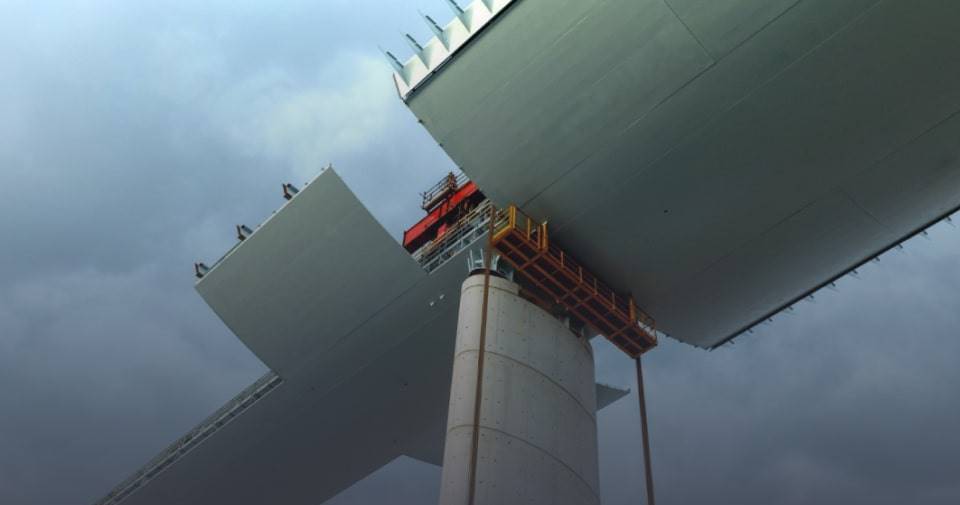 Certification
For this project, Metinvest underwent all possible safety checks and product quality tests by Fincantieri and the RINA classification society. Rete Ferroviaria Italiana, a railway company, additionally tested the steel products. Independent inspectors certified 70% of the products.
---
of the products certified by independent inspectors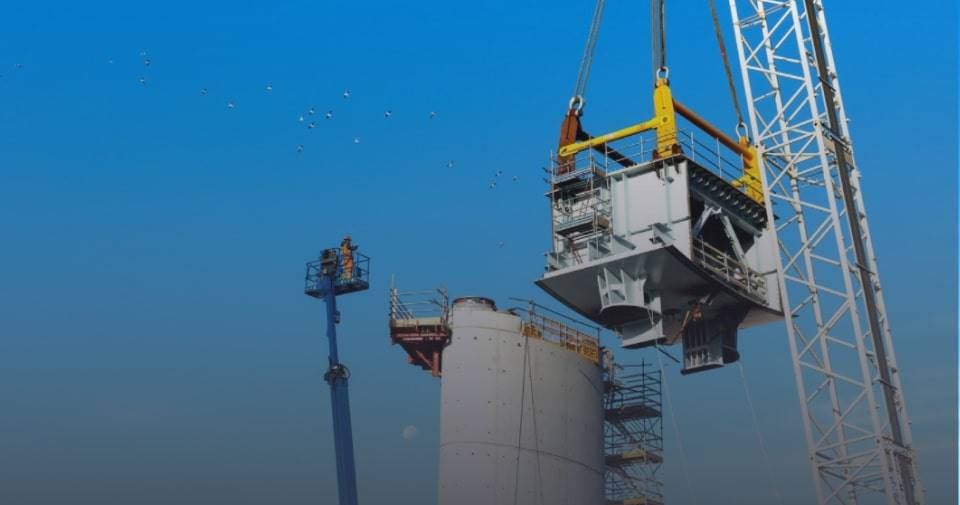 Speed
The rolled products for the bridge surface were quickly delivered to the Fincantieri plants, which produced steel structures that were further assembled and welded in Sestri Ponente, an industrial suburb of Genova. Each span was manufactured on the ground, which made it possible to minimise work at height. As a result, the construction took only one year.