Bringing banks together
The initiators of the Darnytskyi Bridge project sought to increase the capacity of Kyiv's bridges to make it possible to travel quickly from one side of the capital to the other. Metinvest's steel was a natural choice for the structure because of the Group's extensive expertise in the production of metal for bridge engineering. Mariupol-based Azovstal produced durable and high-quality steel for the bridge.
The newest bridge
The road-rail bridge across the Dnieper connects the right and left banks of Kyiv. It is the newest bridge across the Dnieper in Kyiv today.
---
tonnes of Metinvest steel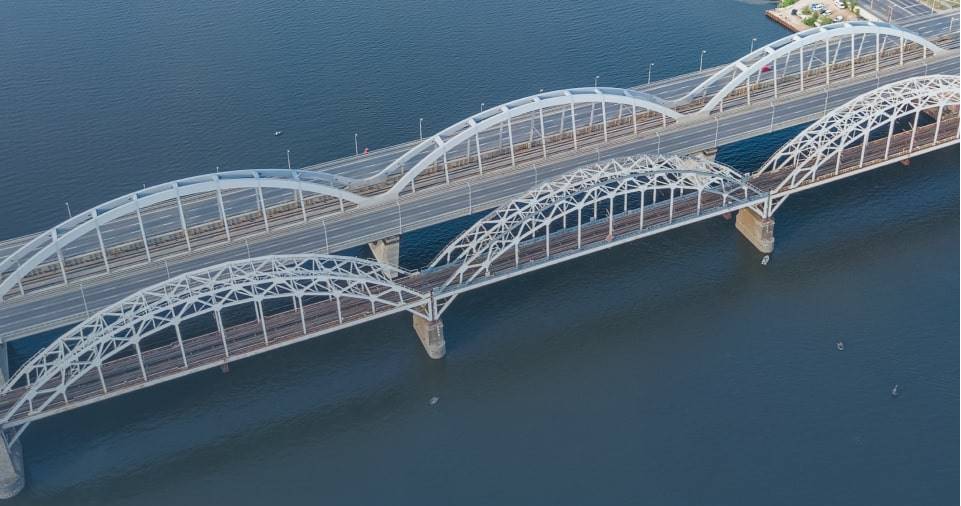 Magnitude
The crossing is 1,066 metres long and 43.8 metres wide. The bridge features a three-lane roadway in each direction and two railway lines. About 60,000 cars and 240 trains cross it daily.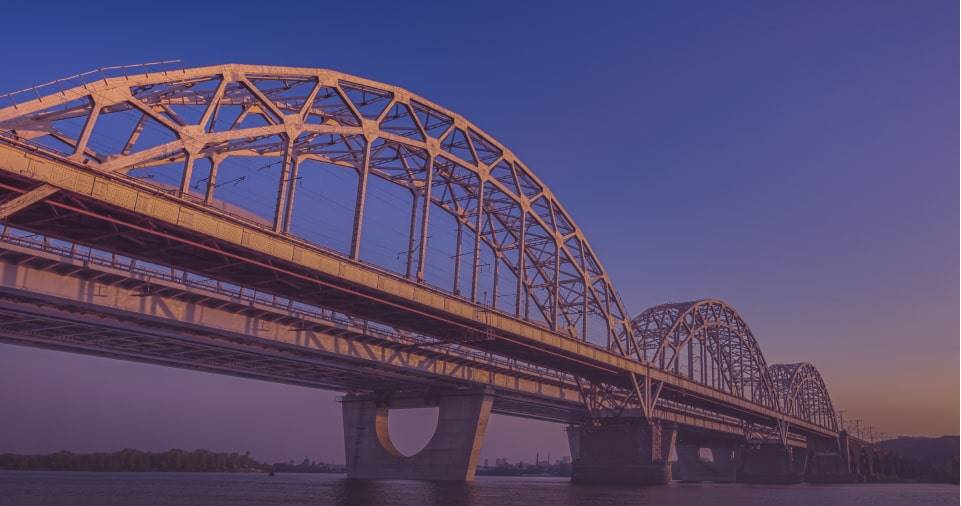 The bridge soundtrack
In 2018, British musician Mark Ronson and American singer Miley Cyrus filmed the music video for their song "Nothing Breaks Like a Heart" on Darnytskyi Bridge.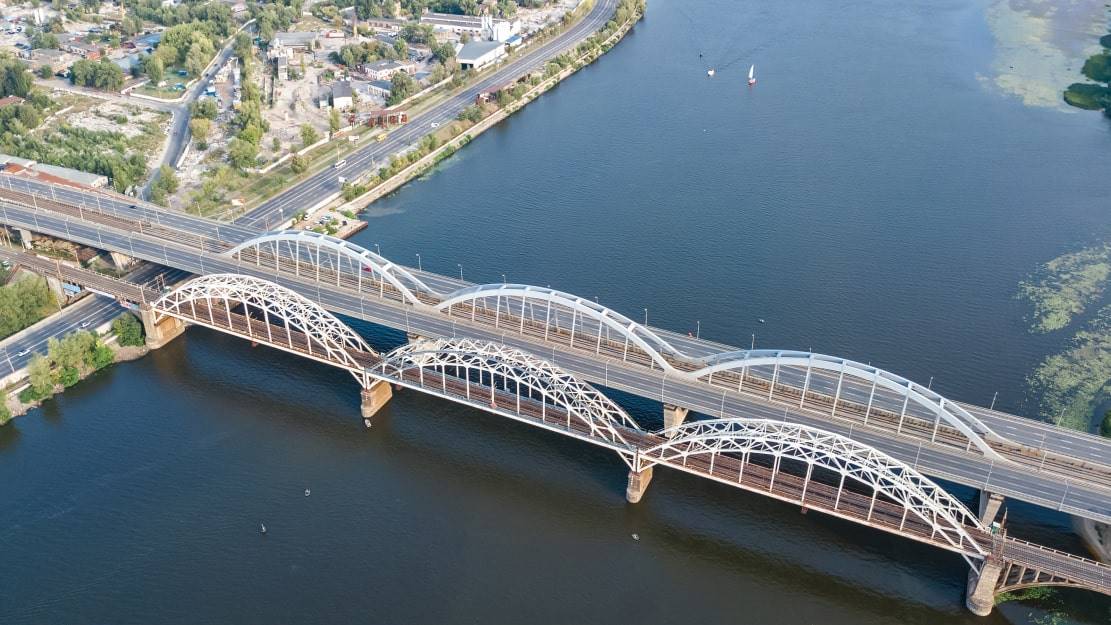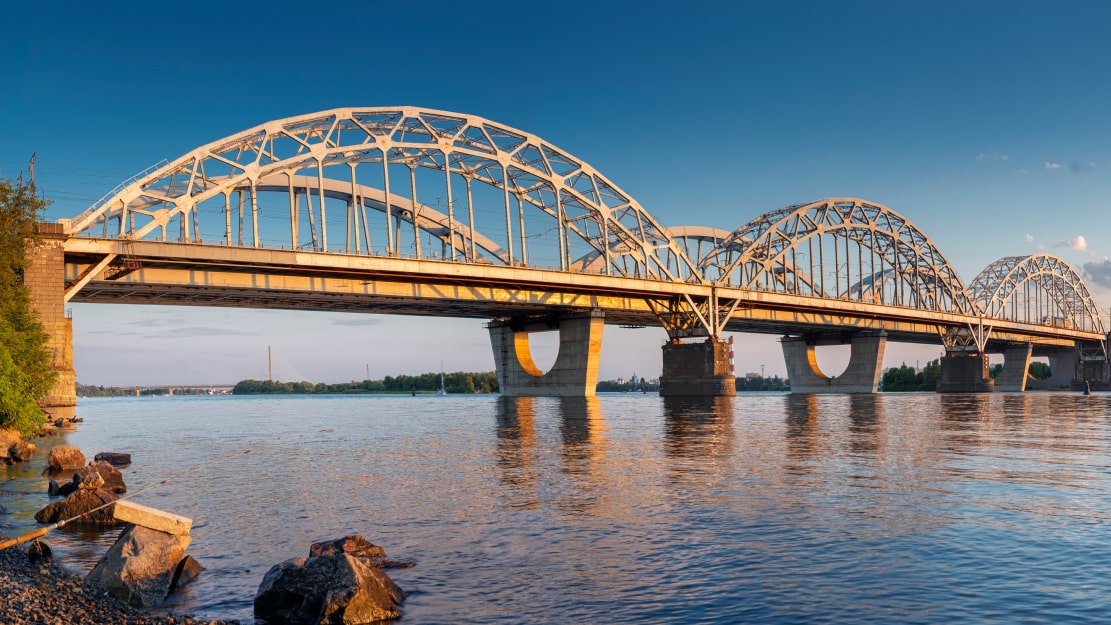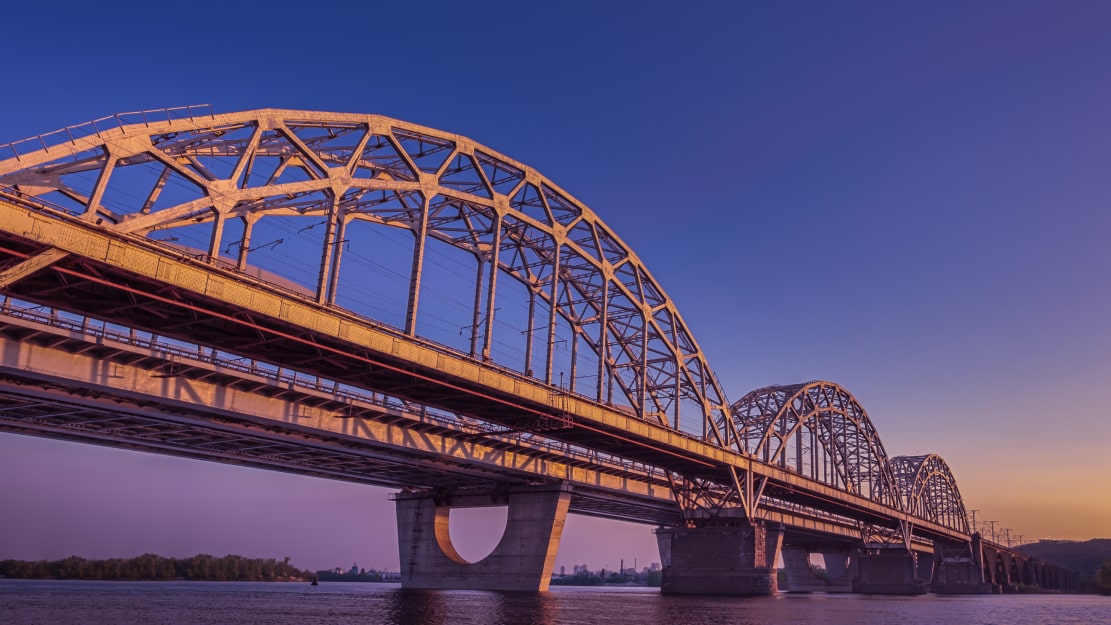 In total, 78,000 tonnes of metal structures, including 6,000 tonnes of flat and long products from Azovstal, were erected during construction.