Normal and high-strength rolled steel plate is one of the main structural materials in the manufacture of boilers, vessels and tanks for the transportation and storage of liquid and gaseous substances, as well as various technological operations under pressure.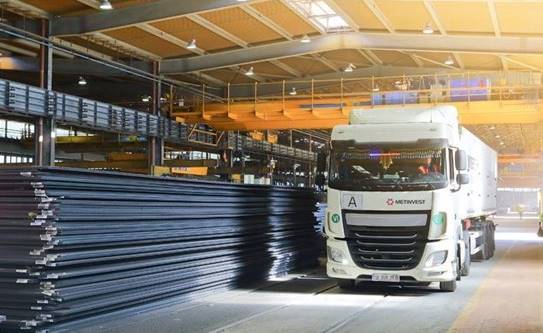 Wide range of mechanical and processing properties (strength, viscosity, crack resistance, formability, weldability)

Possibility of using different types of heat treatment (normalizing, normalizing and tempering, quenching and tempering, annealing, etc.)
Boiler steel application
Heat-resistant steel for boilers in the boiler industry is used to produce boiler bodies and vessels, as well as tanks to transport liquefied gases, petroleum products and other liquid and gaseous goods; and to manufacture fittings, valves and other auxiliary elements for pressure equipment.
Application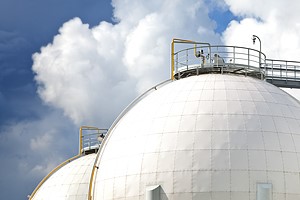 Manufacture of boilers, reservoirs and cylinders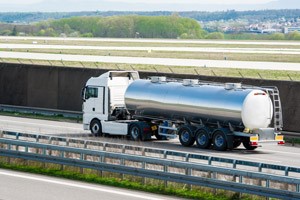 Manufacture of tanks
Boiler steel classification and properties
Heat-resistant steel for boilers and pressure vessels is produced and delivered in compliance with the requirements of international and national standards, including:
European standards EN 10028 (in seven parts), BS 1501, NF A36-215:1997
US standards ASME SA202/SA202M, ASTM A203/A203M, ASME SA203/SA203M, ASME SA285/SA285M, ASTM A285/A285M, ASME SA299/SA299M, ASTM A299/A299M, ASME SA387/SA387M, ASTM A387/A387M, ASME SA515/SA515M, ASTM A515/A515M, ASME SA516/SA516M, ASTM A516/A516M, ASTM A517/A517M, ASME SA537/SA537M, ASTM A537/A537M, ASME SA662/SA662M, ASTM A662/A662M
CIS standards GOST 5520, TS 14-1-4853-90, TS 14-1-5065-2006
Depending on the standard for technical specifications and end use, heat-resistant steels for boilers and rolled steel for pressure vessels are supplied in thicknesses of 4-150 mm and widths of up to 4,800 mm, in normalised, thermomechanically hardened or hardened condition.
The key requirements for boiler plates include weldability, high strength and toughness, formability, crack resistance (also at negative temperatures), uniform distribution of structural components and mechanical properties through the thickness, width and length of the plate. An increase in aggressiveness of transported substances often requires that the steel for pressure vessels is delivered with guaranteed resistance to hydrogen sulphide media. Wide and long plates are used during the manufacture of large tanks to reduce the number of welds.
Sizes in high demand:

Thickness, mm

Width, mm

Length, mm

5-65

1500-4800

Up to 15000

Up to 32

Steel grades in high demand

P235GH, P265GH, P295GH, P355GH, 16Mo3, P275NH, P275NL1, P355N, P355NH, P275NL1,

P275NL2, P355NL1, P355NL2, P460NH, P460NL1, P460NL2, P355M, P355ML, P355ML2, P420M,

P420ML, P420ML2, P460M, P460ML, P460ML2, P235S, P265S, P275SL, P440NJ4, 151-430A, 151-430B,

161-430A, 161-430B, 223-490A, 223-490B, 224-460A, 13CrMo4-5, 13MnNi6-3, 224-460B, 224-490A,

224-490B, A, B, C, 55, 60, 65, 70, B, F, Q, 15K, 16K, 18K, 20K, 22K, 09G2S, 16GS, 10G2S, 12ХМ, 17GS, 17G1S, 10Х2М, 14ХGS, 17G1S-U, 13G1S, 12Х1MF, etc

Normalised rolled or normalised, thermomechanical rolled, and quenched and tempered
Steel plate production for boilers and pressure vessels
To produce plates from boiler steel, reversing hot-rolling mills are predominantly used (also by cutting hot-rolled coils into plates). Concast or rolled slabs from low-alloyed, alloyed and stainless-steel grades are used as semi-products for such rolled products. Plates may be heat treated or thermomechanically processed during or after rolling.
The most common delivery conditions for boiler plate are:
Normalising annealing (normalising) is a heat treatment process outside a rolling line, which involves heating steel to a temperature above the phase transformation and then holding and air cooling
Normalising rolling is a steel hot deformation process in which boiler steel is processed at normalising temperatures with the complete recrystallisation of austenite
Quenching and tempering involve heating up to a temperature above phase transformation, holding and prompt cooling using various media (water, oil, ethers, etc) with further reheating up to lower temperatures to relieve internal stress and to obtain final structure and properties
Thermomechanical rolling is the process of hardening steel products by monitoring and controlling temperature and deformation conditions during hot rolling at the mill
Buy boiler plate and pressure vessel plates from the manufacturer
Metinvest Group produces heat-resistant boiler plates with a thickness of 4-150 mm in accordance with the requirements of international standards and customer specifications. Final products are available with special in-line treatment (controlled rolling, thermomechanical rolling, normalised rolling) and heat treatment in furnaces (annealing, normalising, quenching and tempering, etc). Boiler steel and rolled products for vessels and tanks can be purchased through the Group's global sales network of 38 sales offices in Europe, Asia, Africa and North America, as well as 16 metal service centres in Ukraine and authorised dealers.
Pozostańmy w kontakcie
Skontaktuj się z menedżerem
Sybskrybuj nasz newsletter